Aramark Chef Cycles 200 Miles to Help End Childhood Hunger
Aramark Chef Cycles 200 Miles to Help End Childhood Hunger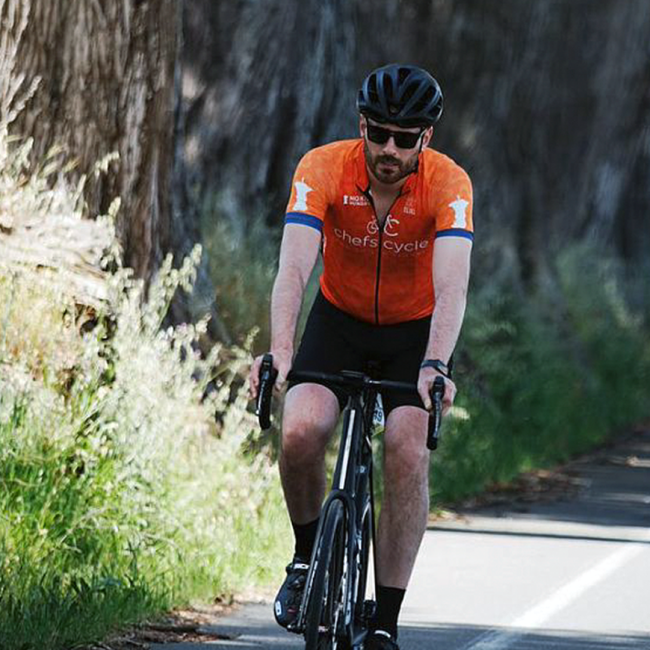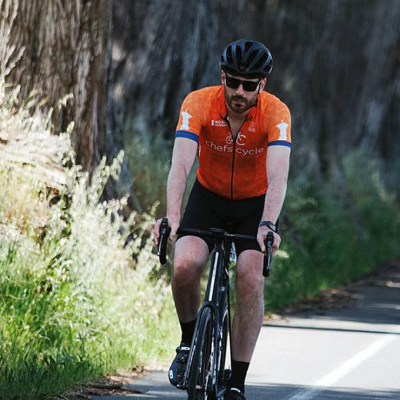 Tuesday, July 26, 2022 - 2:15pm
In May 2022, about 100 top chefs and members of the culinary community in the U.S. and Canada pedaled their way through a 200-mile, two-day endurance event in California to raise awareness and fight hunger for underserved children.
Chef Richard Grab, Aramark Sports + Entertainment Director of Culinary Innovation, powered through the 2022 Chefs Cycle event in Santa Rosa, CA, as he has done for three Chefs Cycle rides before.
Aramark donated food for the cyclists participating in the event this year to keep them fueled for the ride ahead and further support the cause. All products were sourced from local Santa Rosa farms and purveyors.
Each year, Chefs Cycle raises funds for No Kid Hungry, a campaign of the national anti-hunger organization Share Our Strength. Every dollar donated to No Kid Hungry helps connect kids with 10 meals.
"I love this event and this cause," said Chef Grab. "Food is nourishing, and it connects us to each other and to our communities. There are so many children and families who need and deserve access to healthy meals. I am grateful to get the chance to join my fellow chefs and restaurateurs to raise awareness and funds."
Since 2015, the chef riders and corporate partners have worked together to raise more than $8 million in support of the No Kid Hungry campaign. The 2022 Chefs Cycle ride raised about $834,000 for the campaign, beating their goal of $750,000.
Focus on Food Insecurity
Aramark is committed to finding ways to promote access to healthy food in the communities where we live and work. We recognize that food and nutrition insecurity—a lack of consistent access to enough nutritious food for an active, healthy life—is a concern worldwide, and we are committed to working with a variety of community partners to develop and implement practices to increase food security, including food donation drives, nutrition education programs, and cooking classes.
In addition, we work with our clients to offer critically needed meals and nutrition education through organizations such as Swipe Out Hunger, Food Recovery Network, and the American Heart Association.
Find out more about how we build local communities.