American Public Health Association and Biogen Bring High Schools First-Of-Its-Kind Curriculum on the Health Impacts of the Climate Crisis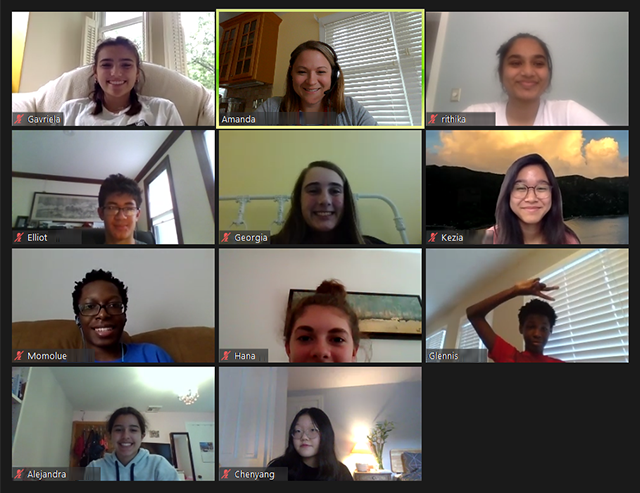 WASHINGTON, D.C., November 12, 2020 /3BL Media/ – The American Public Health Association and Biogen Inc. (Nasdaq: BIIB) today announced that they are piloting a first-of-its-kind curriculum to equip high school students with the knowledge they need to take action on the urgent challenge of climate change and its effects on human health. The effort is designed to lay the groundwork to minimize the gap between science and health education.
According to an NPR/Ipsos survey, more than half of teachers in the U.S. don't cover the climate crisis, even though more than 80% of parents and 86% of teachers think they should. The new curriculum is designed to prepare today's young people for a rapidly-changing world by providing a science-based overview of how the climate crisis impacts human health and insights into adaptation and mitigation strategies. APHA developed the curriculum with input from members and partners, including the National Institute of Environmental Health Sciences.
"The lives of today's high school students will be shaped by climate change, and it is important that they understand not only the threat that climate change poses, but how they can play a role to protect the future of human health," said Surili Patel, director of the APHA's Center for Climate, Health and Equity. "This evidence-based curriculum is part of the APHA's growing commitment to preparing the next generation to address urgent public health issues. We're excited that Biogen has stepped up to help us pilot and refine the curriculum so we can have the greatest possible impact when it is released for use in classrooms across the country."
Biogen, a global biotechnology company and a pioneer in neuroscience, will train employees, including leading biotech scientists and engineers, to deliver the curriculum to the first cohort of high school students in North Carolina and Massachusetts. The pilot is expected to engage hundreds of students around timely material delivered by experts who have careers in science.
"Young people are very concerned about the climate crisis, but may be less aware of the profound links to human health and equity. We're proud to collaborate with APHA, a trusted voice in public health, to bring this extremely relevant material to students for the first time," said Johanna Jobin, Global Head of Corporate Reputation & Responsibility at Biogen. "This pilot leverages Biogen's experience with our Community Lab, the longest running hands-on corporate science lab in the U.S., which has engaged more than 56,000 students, most from communities traditionally underrepresented in STEM careers. We're thrilled to tap into this experience to help the APHA pioneer a new approach to engaging the next generation around the deeply interrelated issues of climate and health."
The outreach is part of Biogen's Care Deeply Every Day volunteer program and its new Healthy Climate, Healthy Lives™ initiative, a 20-year commitment to accelerate action on climate, health and equity.
Following the pilot, APHA will gather feedback from participants to further refine the materials before formally launching nationwide in 2021, with the potential to transform a generation's perspective on climate change. This is part of APHA's growing commitment to inspire action on climate and health, advance policy, and galvanize the field to address climate change.
###
The American Public Health Association champions the health of all people and all communities. We are the only organization that combines a nearly 150-year perspective, a broad-based member community and the ability to influence federal policy to improve the public's health. Learn more at www.apha.org.