Biogen Community Lab: 20 Years of Inspiring Future Scientists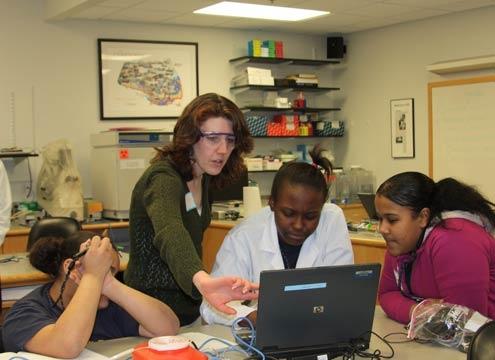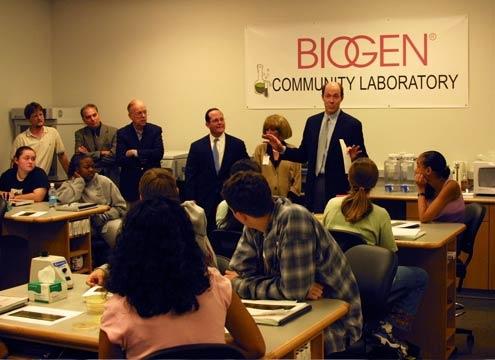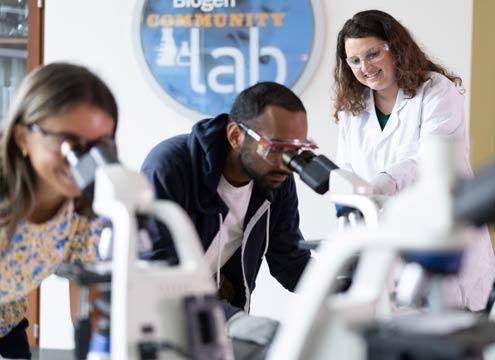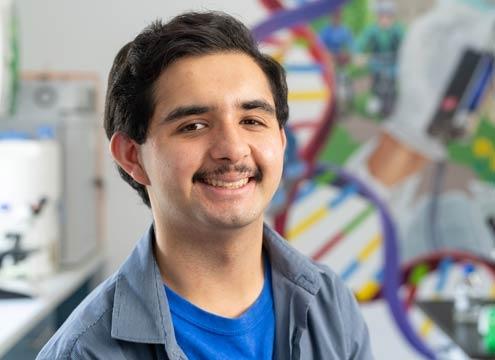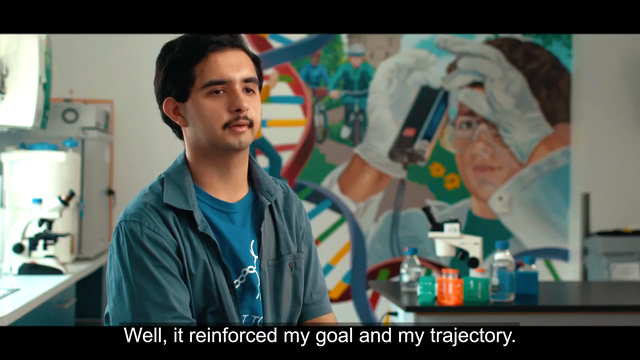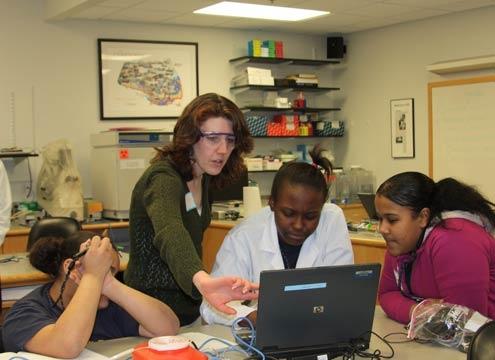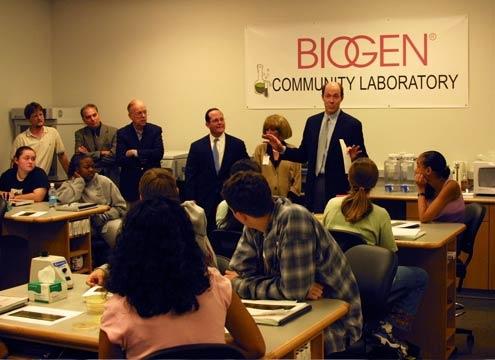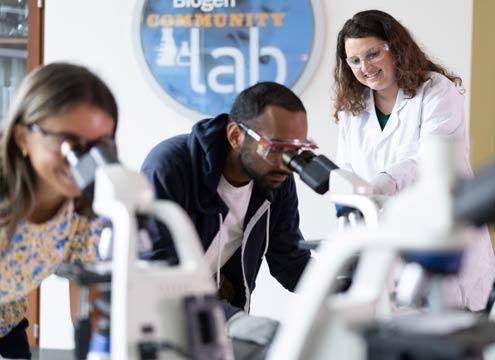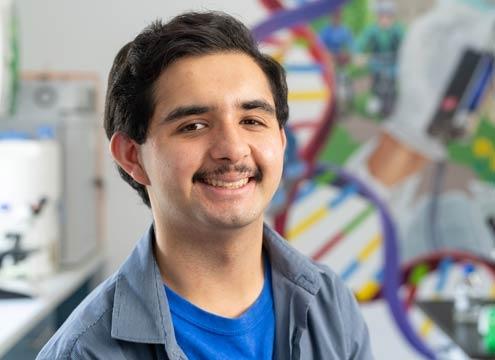 "I remember this one girl from Cambridge: she was filling out the survey we give to students on their last day," says Tracy Callahan, Biogen's first Community Lab teacher. "She said to me, 'I used to walk by and think that these were boring buildings. Now I know there's cool science going on in them.' To me that was the whole point of why we began the Community Lab."
Twenty years ago, former Biogen CEO Jim Mullen realized that the heart of the biotech industry sat in the backyard of a diverse community that was disconnected from the world of biotech and had no idea what kinds of innovation happened right next door. The Community Lab started out as a one-week program; within a year, it expanded to daily programming that offered opportunities to local students and Biogen employees alike.
Its success proves what Mullen had intuited: exposing students in the community to biotech would open a new world of possibilities for them.
Since then, the Community Lab has adapted to fit changing needs, serving a diverse set of students and a host of underrepresented communities. The lab moved away from the repurposed, pre-existing space into a standalone lab built to accommodate the growing demand of the Greater Boston Area. It later grew from one location to two, with North Carolina's iteration starting up in 2014. During the pandemic, it shifted from in-person to virtual, giving international students the opportunity to participate.
All told, the Community Lab has served more than 61,000 students from 25 different countries.
But numbers alone cannot portray the far-reaching impact of the Community Lab. Alex Cameron, Biogen's current Head of the Global Community Lab, says it's the students and their stories that stick with her. "It's really wonderful to see those kids come back and say, 'I'm going to study science in college because I had this experience.'
Alex knows the power of that experience better than most. "In my high school chemistry class, I had an incredible chemistry teacher and she taught us all the ways that you could use science in the real world. That's when I realized that science was something I wanted to do." Now Alex is helping students to have that same experience for themselves. "We really want to focus on students who don't realize that they can be scientists, that don't realize that they can have careers in science and show them that they can."
Juan Rafael Lenger-Caballero, 17, participated in the Community Lab summer program in 2020. The virtual Biotech in Action program, jointly administered between the Community Lab and Lemelson-MIT, fostered his desire to help others through engineering. When Juan Rafael was a child, his father was diagnosed with Parkinson's disease.
His mother, Maria Cristina Caballero, wanted to make sure that her son had a creative outlet that channeled his emotions toward something positive, so she researched different STEM programs for him to participate in. "I wanted him to learn about the possibilities, not only about the limitations that we all have and the realities of having a complex illness such as Parkinson's. I wanted him to see that there are many other things to learn and that through learning he can help other people in the future."
For Juan Rafael, the Community Lab and Biogen's deep commitment to neuroscience meant that he learned more about Parkinson's - connecting the science and biology to his own experiences with his father. During the program, he began sketching his prototype for a motorized silicone glove to help his father increase mobility in his hand. Now, he is exploring other ways to help those living with mobility challenges. This fall he heads to the University of Massachusetts, Boston, to study Physics and Engineering.
While the physical lab has changed shapes and sizes over time, the purpose has stayed the same: to show students what is possible. Beyond the 61,000 students are a host of teachers, instructors and other volunteers who make sure the Community Lab continues to make an impact. Jorge Sanchez-Salazar, a scientist in Biologics Drug Discovery and a Community Lab volunteer, works at Biogen because of the people and the students he gets to help.
Students often approach Jorge and tell him: "I want to work with cancer cells" or say, "I want to cure cancer." He replies, "Well, if you could do that, you'd probably win a Nobel Prize, but let's get you started, and we'll see what happens." No matter the idea or the ask, it always comes down to providing students with a space to experiment, be creative and grow.
Kate Dawson, M.D., Head of Therapeutics at Biogen and Chair of the Biogen Foundation, says, "Since its inception, the Community Lab has been a place where students can experience being scientists and discover all that science has to offer, both to them as a potential career and more importantly to humanity. I'm proud of the lab's heritage and humbled by the opportunity to continue to play a role in inspiring future scientists."