American Airlines Is Providing Travel Resources To Help Navigate the Persistent COVID-19 Pandemic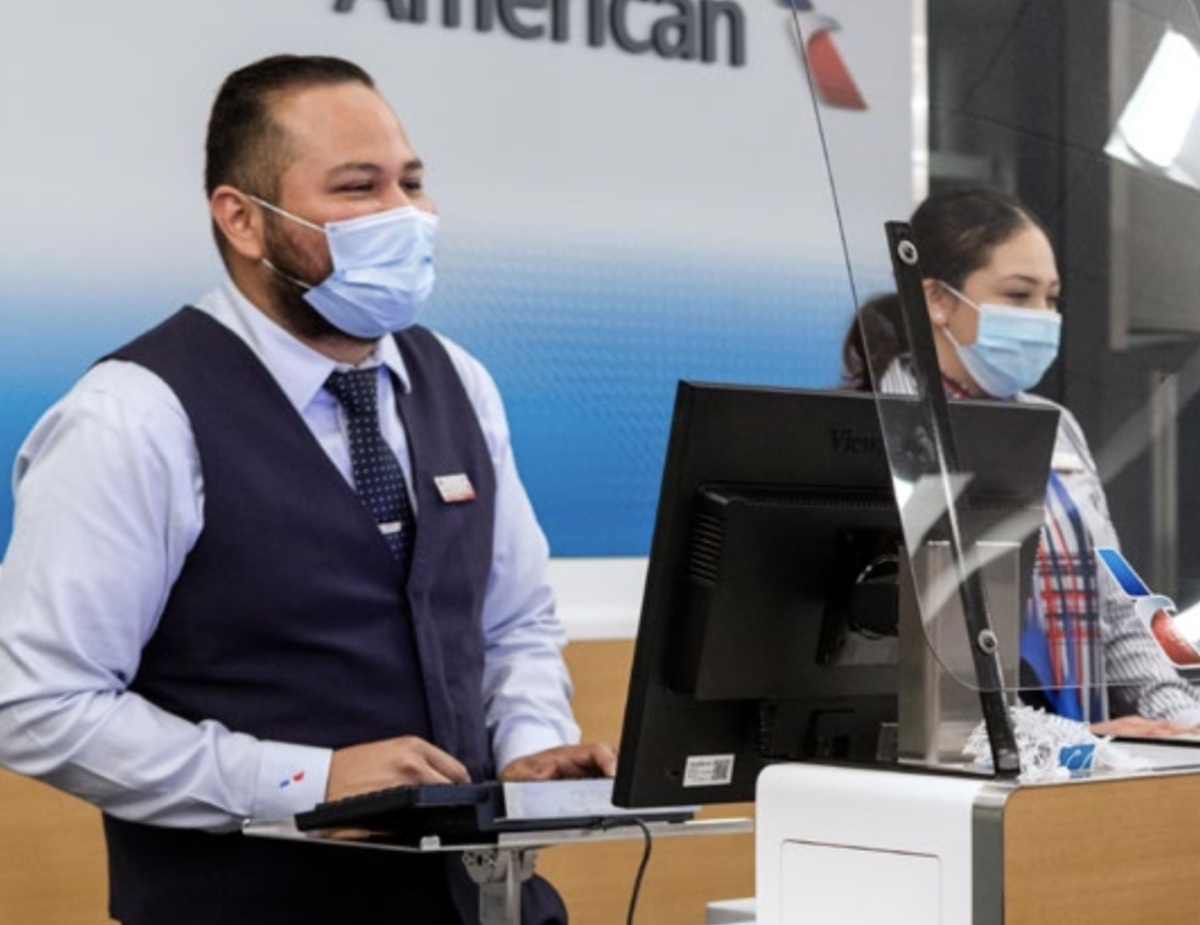 Originally published in American Airlines 2021 ESG Report
As the pandemic extended into its second year — with travel requirements shifting frequently depending on destination and other factors — American provided our customers with the resources they needed. We expanded the use of Sherpa, an independent travel resource, to provide updates on international travel requirements due to COVID-19 variants. We also continued to partner with VeriFLY to help customers understand and verify their travel requirements. Its mobile health wallet makes it easy for passengers to upload negative COVID-19 test results, vaccination records and forms they need to get verified status for travel. Our customers can also use the app to get mobile boarding passes and take advantage of dedicated and expedited check-in lanes at several airports.
Customers traveling internationally can now access our Ready to Fly checklist when viewing their eligible reservations on aa.com and the American Airlines mobile app. The checklist outlines everything our customers need, including test and vaccination requirements, along with options to submit digital documentation and contact tracing information.
Ready to Fly also links to the VeriFLY app. Customers can now check-in online at aa.com, through the American Airlines mobile app or at the airport kiosk after receiving their green check mark from VeriFLY and head straight to the gate. These new digital options save customers time at the airport and give them peace of mind that they are ready to fly before arriving at the airport.
American also partnered with trusted COVID-19 testing providers to allow customers to take a test at a clinic, at home before their trip or to order a test kit to pack for their return trip. Among our clinic partners, both GoHealth and CareNow each offer more than 150 locations in the United States. For at-home testing before a trip, customers can order a kit from LetsGetChecked. It offers a 48-hour turnaround time for results. Qured, eMed and Optum all provide packable test kit options for return trips.