All-In Philanthropy: The Story of Bloomberg LP's Rebuilding Team in the U.S. Virgin Islands
By: Alan Fleischmann, Forbes Contributor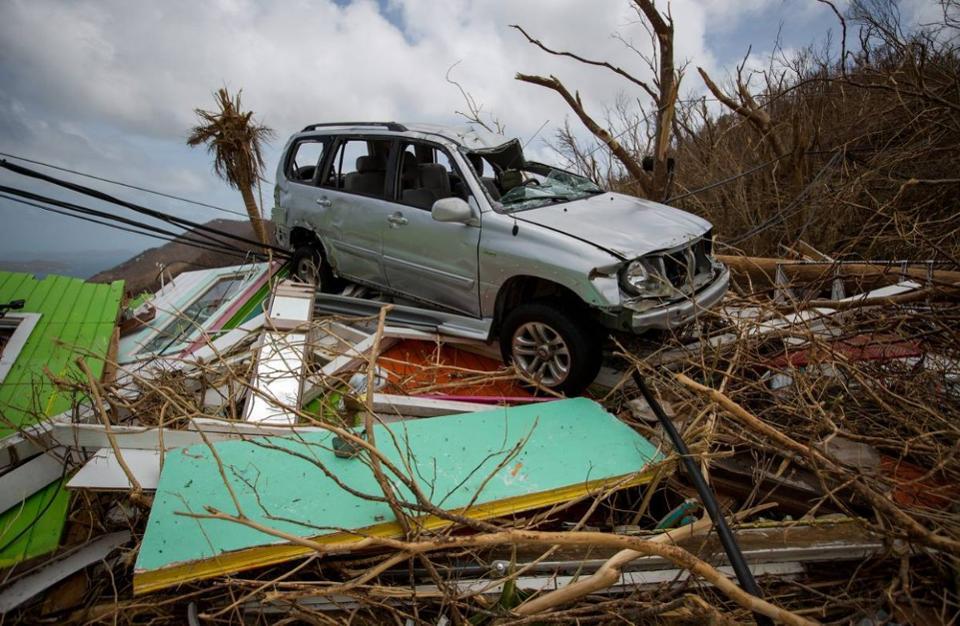 A damaged vehicle sits on top of debris from the destroyed Chateau Bordeaux restaurant after Hurricane Irma in St. John, U.S. Virgin Islands, on Sept. 12, 2017. Photo credit: Michael Nagle/Bloomberg News
Originally posted on Forbes.com
After hurricanes Harvey, Irma and Maria devastated communities in the southern U.S. and the Caribbean, America's CEOs reacted by orchestrating one of the single largest philanthropic moments in recent memory. Their contributions were unique both in the scale of their generosity and the method of their execution: many companies went beyond traditional check-writing philanthropy and embraced a more active role. In doing so, they leveraged their companies' expertise and human resources to work alongside government relief efforts in ways that have traditionally been the domain of the public sector.
One of the most dramatic examples of this new model of "all-in philanthropy" is unfolding in the U.S. Virgin Islands, where a well-resourced team from Bloomberg – the financial services information technology firm founded and run by former New York City Mayor Mike Bloomberg and Tom Secunda, who has a residence in St. John– is leading a sustained on-the-ground recovery effort.  The depth of Bloomberg team's involvement may well be unprecedented in U.S. history.
To read the full story, click here.