All Good, All Year Pedals on with Cycle for Survival Fundraiser
by Michael Valentino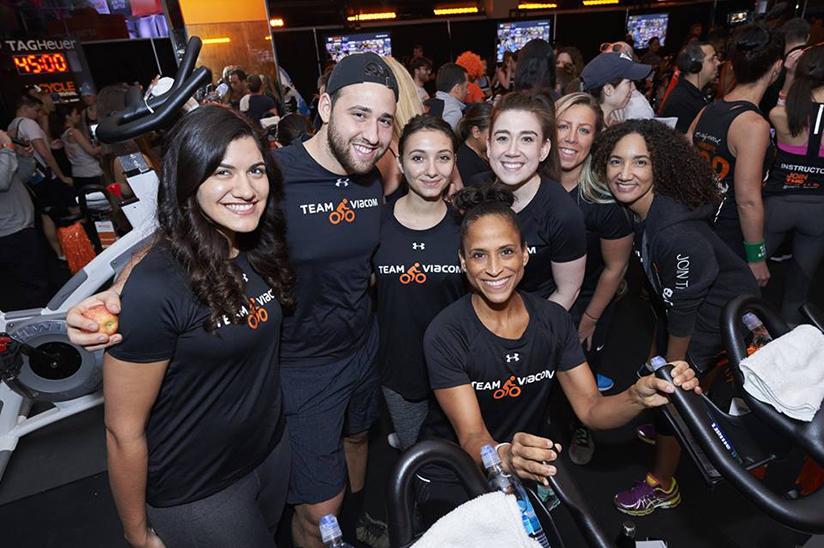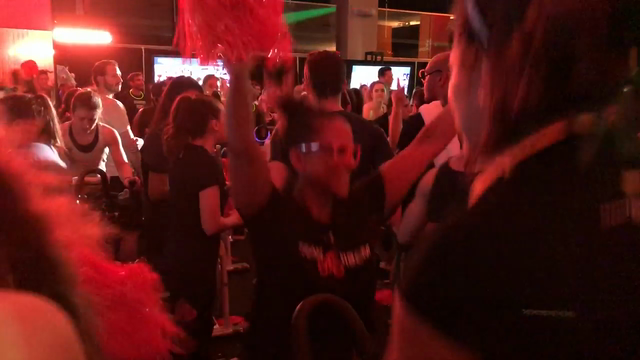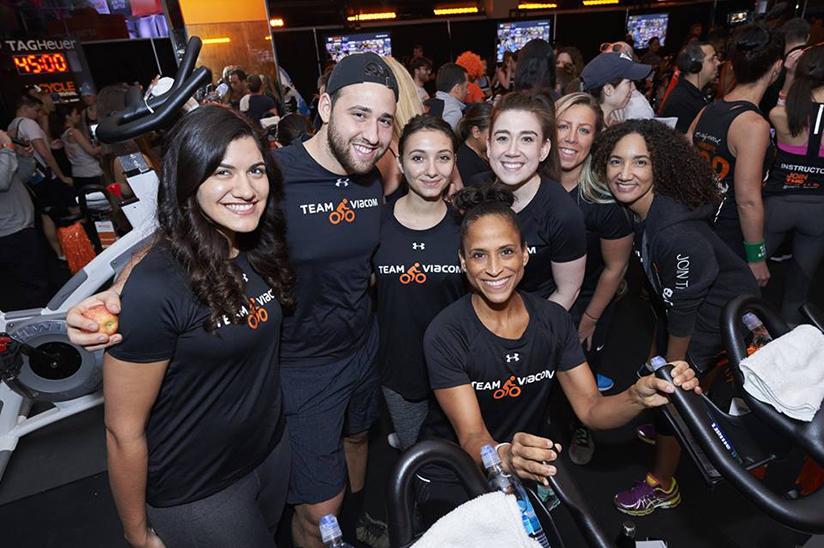 Originally published on Blog.Viacom
Another year, another Team Viacom success story.
In a continuing tradition central to Viacommunity's All Good, All Year initiative, 24 Team Viacom employees in  New York and Los Angeles joined the battle to beat rare cancers by participating in Cycle for Survival's 12th year of rides, helping to raise some of the more than $40 million in critical funds that the organization has raised for rare cancer research this season alone.
In Los Angeles, eight riders rallied at Equinox Sports Club West LA for a four-hour single-bike relay, joining the more than 150 teams sharing 300 bikes among 1,500 participants. Paramount's Anna Sivak won a $100 Amazon gift card from a Team Viacom fundraising challenge, while Equinox named the studio's Kim Seiniger as the session's most enthusiastic rider, awarding her a $100 donation to her fundraising page.
"Team Viacom was in full force for the Cycle for Survival ride at the Westside Equinox Gym. There were so many amazing riders pumped for the cause," said Mary Jo Braun, executive director of Music Clearance at Paramount Pictures, who joined colleagues Ryan Stouffer Sandra Hiestand, Agnieszka Szymanska, Kevin Chalk and Stephanie Aguilar on the ride.
In New York, 16 riders shared two bikes over four hours at the second annual Media and Tech Innovators ride at Equinox Bryant Park, which hosted 600 riders from 30 companies.
"What an honor it was to be part of such a remarkable event and ride for those who have fought and continue to fight to beat rare cancers," said Amanda Yasoshima, a manager at Velocity Brand Partnerships.
Team Viacom events, which engage employees through team-based fundraising efforts, have collectively garnered more than $100,000 over the last two years for causes like Cycle for Survival and AIDS Walk. Viacommunity's All Good, All Year initiative engages and empowers employees, strengthens external non-profit partnerships, and reinforces a 365-day-a-year company culture of giving. From hands-on volunteer projects to community-facing initiatives and events, the campaign provides varied monthly opportunities for employees to give back to the causes that matter to them the most.
One hundred percent of every Cycle for Survival donation will be directly allocated to research at Memorial Sloan Kettering Cancer Center. Despite the fact that about 50 percent of people with cancer have a rare cancer, research on rare cancers is drastically underfunded, leaving many with limited access to treatment options and appropriate care. Cycle for Survival has raised $179 million since 2007, helping to fund more than 100 clinical trials, research studies, and major initiatives.
About Viacom
Viacom is home to premier global media brands that create compelling entertainment content - including television programs, motion pictures, short-form content, games, consumer products, podcasts, live events and social media experiences - for audiences in 183 countries. Viacom's media networks, including Nickelodeon, Nick Jr., MTV, BET, Comedy Central, Paramount Network, VH1, TV Land, CMT, Logo, Channel 5 (UK), Telefe (Argentina), Colors (India) and Paramount Channel, reach approximately 4.3 billion cumulative television subscribers worldwide. Paramount Pictures is a major global producer and distributor of filmed entertainment. Paramount Television develops, finances and produces original programming for television and digital platforms. 
For more information about Viacom and its businesses, visit www.viacom.com. Keep up with Viacom news by following Viacom's blog at blog.viacom.com and Twitter feed at www.twitter.com/viacom.
About Viacommunity​
Viacommunity is the global umbrella covering all of Viacom's social impact and purpose-driven initiatives. By leveraging Viacom's culture of creativity, Viacommunity offers programs that empower, engage and inspire our employees, audiences and company to make a difference in the global communities we serve.