The Agricultural Community Is Buzzing to Protect the Bees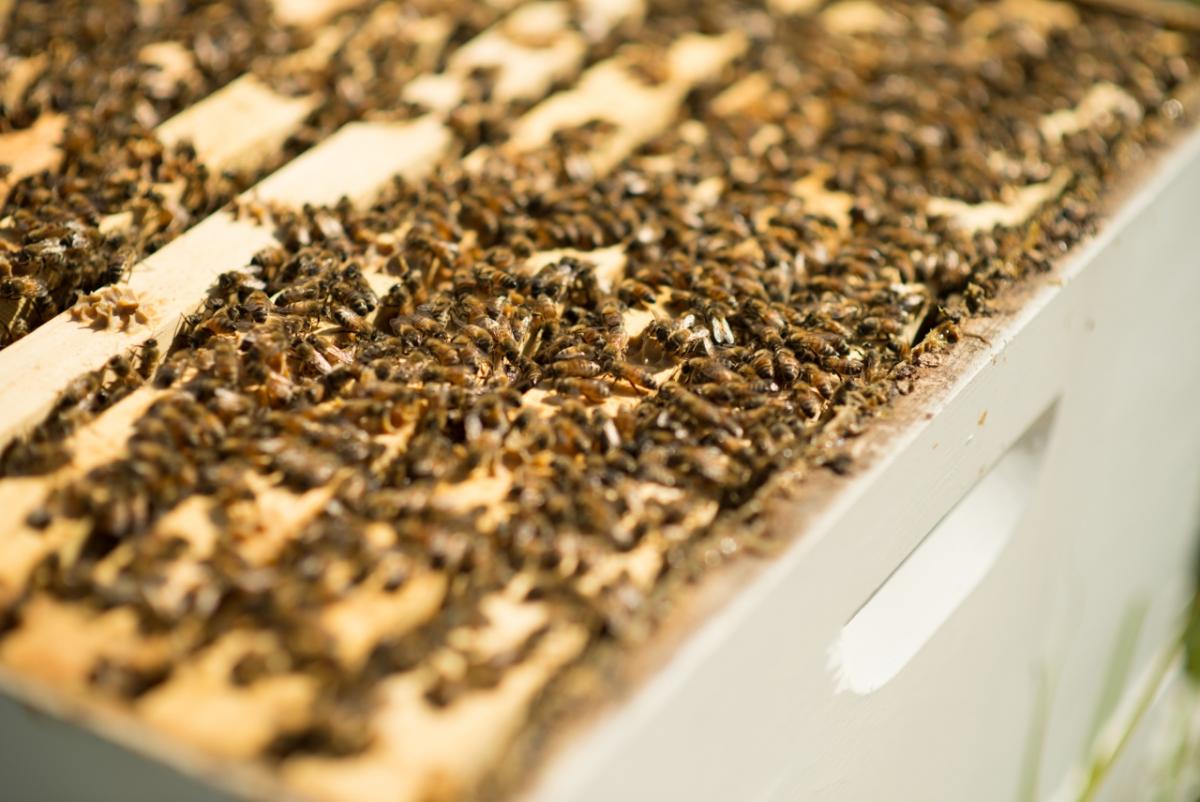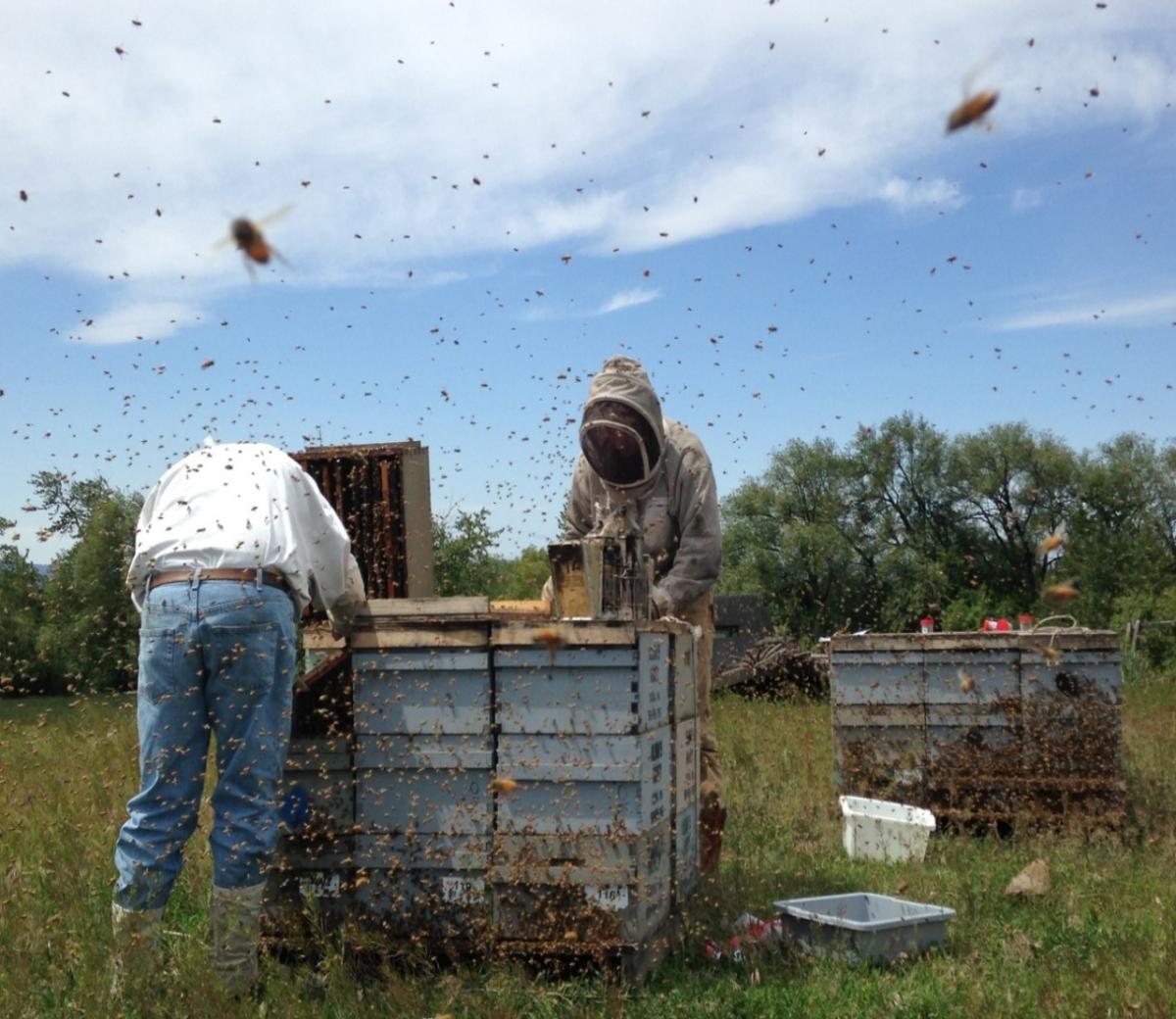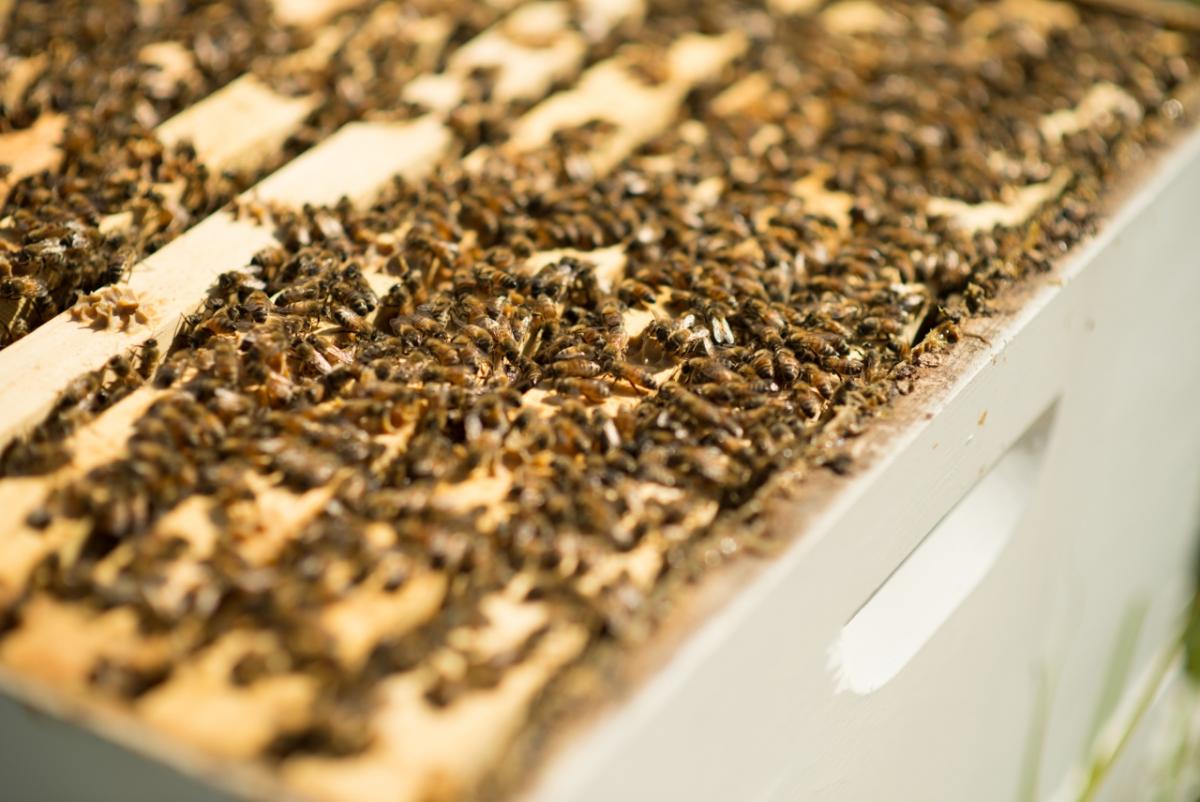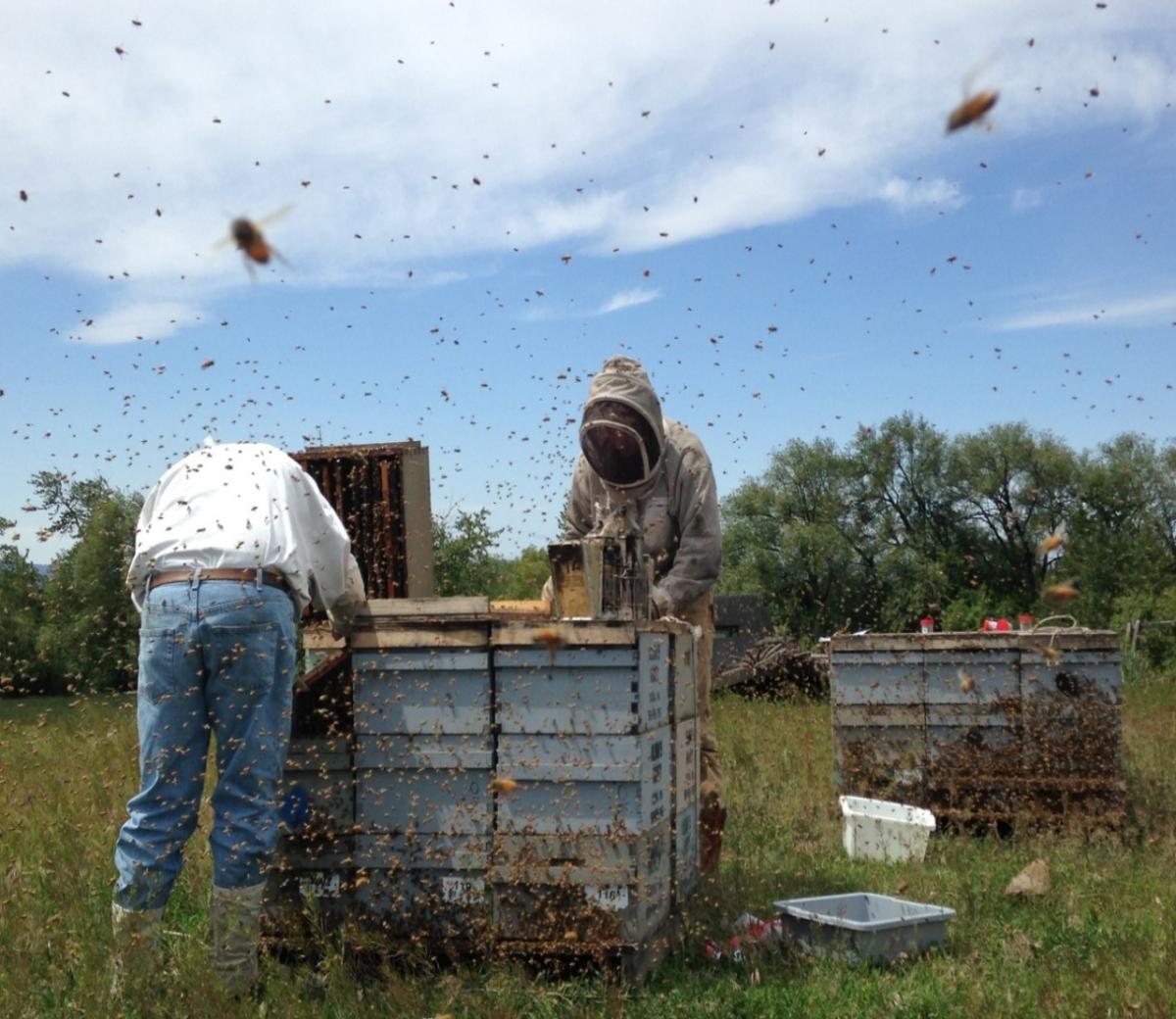 The Agricultural Community Is Buzzing to Protect the Bees
If you eat, you need bees. In fact, one in three bites of our food relies on honey bee pollination. This, naturally, means that farmers rely on honey bee pollination. With increasing food demands due to population growth, we all need modern agriculture to be successful. That success requires healthy honey bee colonies.  
"Honey bees play a key role in agricultural productivity," says Tim Fredricks, a Senior Ecotoxicologist at Monsanto. "With help from bees, pollinator-dependent crops can produce significantly more."
Honey bee health is imperative to the environment, sustainability in modern agriculture, and our overall food supply.
Many of our crops such as apples, berries, almonds, alfalfa seeds, and melons are dependent on pollinators. "Bees do it all; they are generalists," says Jerry Hayes, Monsanto's Honey Bee Health Lead.
"It all comes down to the food supply, and understanding how our food is produced," adds Jim Masucci, a Molecular Biologist at Monsanto. "It is important to recognize that bees are a part of that process."
The health of our bees is currently being jeopardized by the Varroa Destructor mite, a damaging parasite. Varroa mites feed on bees and transmit viruses and diseases. A serious mite infection can leave the hive too sick to survive even after the mites are removed. Bees are also negatively affected by other stressors including the small hive beetle, wax moth, inadequate nutrition, some pesticides, and unpredictable weather conditions.
To combat these threats, Monsanto is collaborating with beekeepers, farmers and academics to identify the challenges facing honey bees and to help develop solutions. We are engaged in multiple efforts with government agencies, NGOs, and other professionals to help find solutions to the troubling decline of pollinators, including monarch butterflies.
"These partnerships get stakeholders together to help with and support pollinator health," says Fredricks.
Understanding that partnerships are essential to facing challenges, Monsanto developed the Honey Bee Advisory Council—industry leaders, academics, and beekeepers who review our company's efforts. Monsanto was also a founding member of the Honey Bee Health Coalition (HBHC) facilitated by The Keystone Center, which brings together a diverse range of over forty organizations to explore solutions to honey bee health. The coalition focuses on four key areas: forage and nutrition, hive management, crop pest management, and outreach and education.
Monsanto formed a Bee Club in 2012 to promote bee health and education locally. Employees set up bee hives on campus and are responsible for hive management, outreach activities, and hands-on educational opportunities with internal and external audiences. They participate in events such as Earth Day, Friends and Family Day, and the Honey Harvest Festival.
We are also conducting extensive research to develop products that specifically address the long-term health of honey bees. These products, which are still in early phases of discovery, strive to protect honey bees from Varroa mites.
"We are leading the world with this research," shares Hayes. "Because of these extensive studies we now have information that wasn't available before."
Since 2013, Monsanto has invested more than $5 million annually in the study of honey bee health. We have dedicated full-time staff who focus their efforts in this space, and who conduct field trials with several hives that are continuously examined for solutions.
"Most commercial beekeeping occurs on the peripheral of the continental U.S.," says Masucci "Our field trials are in those outlying states to make sure our methods work under specific conditions." The goal of these field trials is to show a reduction in mites and better survival rate for bees.
Hayes stresses that you don't have to be a beekeeper to help bees. Pollinator health is a collaborative effort, and while Monsanto continues to work with experts to help sustain our food supply and strengthen the environment, there are things you can do to help, too:
Plant pollinator-dependent flowers (daisies, sunflowers, alyssum) to attract bees and promote a conducive environment for their population.
Refer to pesticide labels for application requirements before spraying.
Protect water sources from contamination.
Develop relationships with farmers.
To learn more about bee health, visit the Honey Bee Health Coalition.