AEG Presents: Rocky Mountains and Keep the Party Safe Join Forces To Save Lives Across Colorado
Debuting on National Fentanyl Awareness Day, May 9, new partnership integrates fentanyl overdose awareness messages and resources into the live concert experience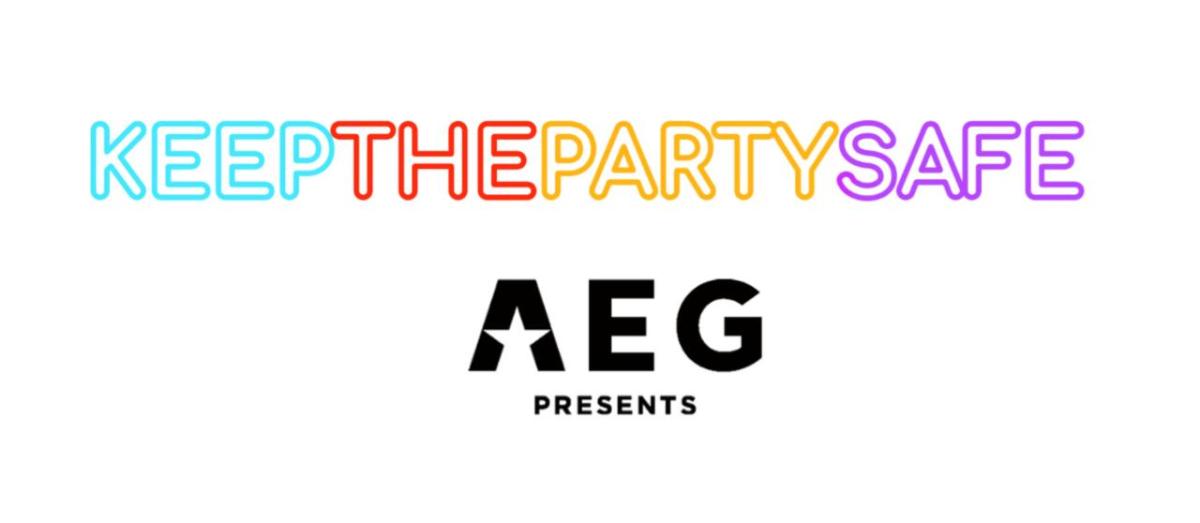 AEG Presents partners with Keep The Party Safe
May 24, 2023 /3BL Media/ - AEG Presents: Rocky Mountains and Keep The Party Safe, Colorado's awareness effort to prevent fentanyl overdoses, have launched a new partnership to help educate concertgoers in Colorado about the risk of fentanyl contaminated recreational drugs across the state.
The partnership will run through April 2024, with the potential to reach more than 1.2 million concertgoers with life-saving messages and resources that will be integrated into AEG Presents owned and operated venues and festivals in the region: Fiddler's Green Amphitheatre, The Ogden Theatre, The Bluebird Theatre, 1STBANK Center, The Gothic Theatre, Mission Ballroom, Global Dance Festival and Civic Center Park Concert Series.
Through the new partnership, AEG Presents: Rocky Mountains and Keep the Party Safe will help ensuremusic and live-entertainment fans have the information they need for a safe and fun time, no matter the events they attend.
"Keep The Party Safe is targeted to those who might not know they are vulnerable and might not know about ways to stay safe, like having naloxone to reverse overdoses or picking a designated non-user," said Robert Valuck, PhD, RPh, executive director of the Consortium and a professor at the University of Colorado Skaggs School of Pharmacy. "With AEG Presents, we're finding creative ways to get the word out about life-saving precautions people can take by integrating Keep The Party Safe messages and resources into the concert experience."
Keep The Party Safe representatives conducted a naloxone training for AEG staff, empowering them to recognize and respond to an overdose. Organizers also debuted new Keep The Party Safe concert-themed venue creative and Emergency Overdose Kits.
Within AEG Presents owned and operated venues and festivals, concertgoers will engage with the campaign via bathroom mirror clings, venue posters, digital signage, and event activations as well as interactive giveaways at a select number of shows and festivals. Additionally, Keep The Party Safe will help drive raise awareness for fans with key brand messaging across the respective venue and festival's digital and social channels.
Keep The Party Safe encourages people to create a checklist for a safer night out.
B.Y.O.N: Bring Your Own Naloxone
Before the party, designate a non-user
Know the signs of an overdose
As soon as you spot an overdose, call 911 and use naloxone
Launched in 2022 by the Colorado Consortium for Prescription Drug Abuse Prevention (Consortium), Keep The Party Safe educates and empowers audiences to take steps to protect themselves and their friends from overdose. For more information, visit KeepThePartySafe.org.
"The health, safety and well-being of our guests will always be our number one priority," said Don Strasburg, Co-President, AEG Presents Rocky Mountains & AEG Presents Northwest. "We' re proud to be teaming up with Keep The Party Safe, an important and timely awareness effort that mirrors our commitment to helping combat overdose and supporting the people and communities we both serve across the state of Colorado."