AEG Celebrates Asian Pacific Islander Heritage Month Through a Virtual Conversation With New England Patriots Wide Receiver Juju Smith-Schuster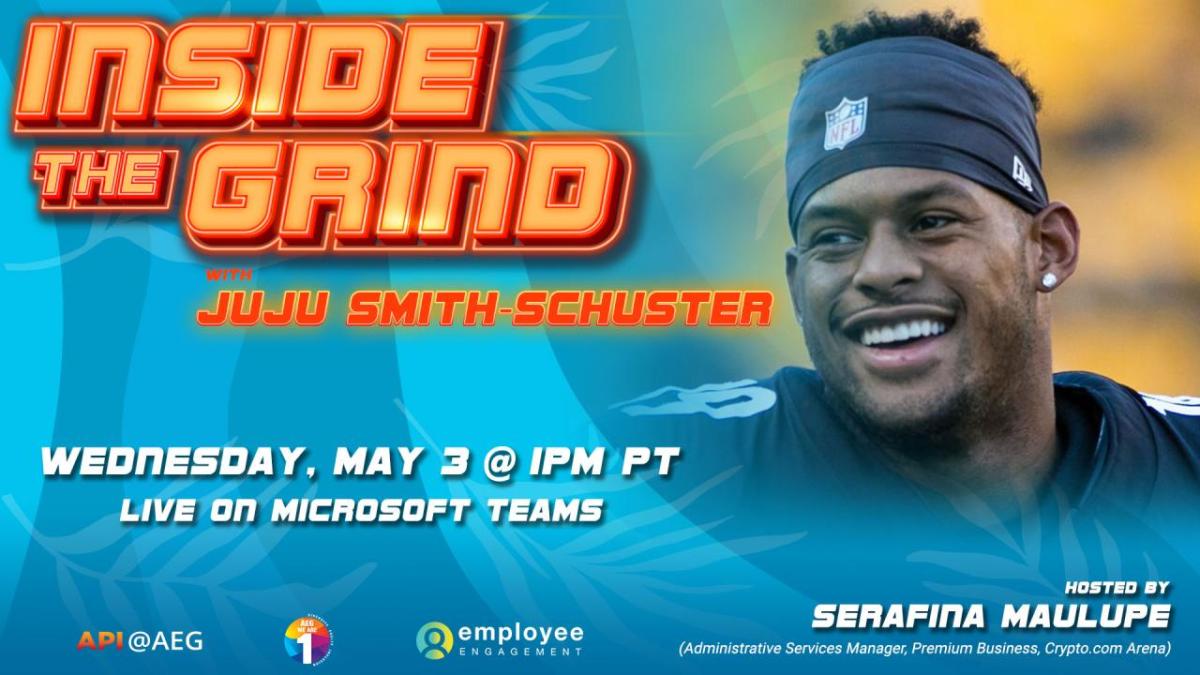 AEG Celebrates Asian Pacific Islander Heritage Month through a Virtual Conversation "Inside the Grind with Juju Smith-Schuster".
In celebration of Asian Pacific Islander Heritage Month, on May 3, 2023, AEG hosted a virtual conversation "Inside the Grind" with the New England Patriots wide receiver Juju Smith-Schuster who discussed his experience navigating the professional sports world as a Samoan-American athlete.
The panel was presented by AEG's Asian Pacific Islander employee network group and was moderated by Serafina Maulupe, one of the employee network group leaders. The session explored Juju's journey to the National Football League, how his culture and community have shaped him as an athlete and the importance of promoting inclusivity in sports. 
During the conversation, Juju recalled his experience winning the Super Bowl in 2023 and discussed why it was important for him to represent his Polynesian heritage on field after the game by wearing an ulā fala, a Samoan ceremonial leia, and a Samoan flag. 
"It's important that you never forget where you came from," said Smith-Schuster. "You start from the bottom, and you have to remember who brought you to where you are today. Without the Poly community and their support, I wouldn't be who I am today."
AEG's Asian Pacific Islander employee network creates a sense of belonging among the company's employees by empowering them to celebrate their heritage and highlights the contributions of those who identify as Asian Pacific Islander.