AccountAbility Recognized As a Leading Management Consultant by Financial Times for the 4th Consecutive Year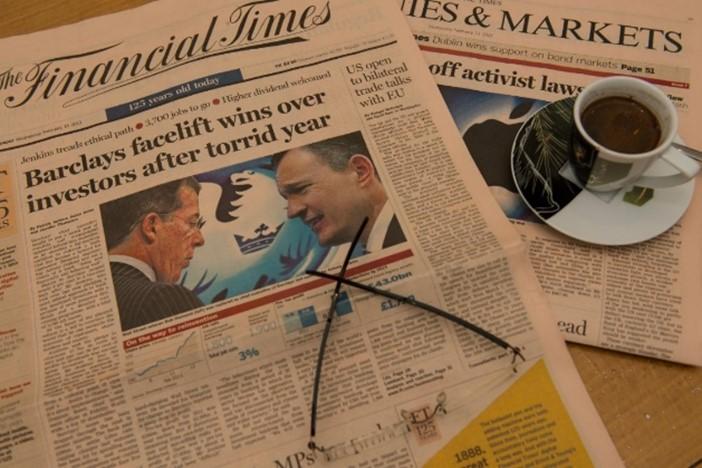 LONDON/NEW YORK – February 22, 2021 /3BL Media/  - AccountAbility is honored and grateful to receive our fourth consecutive Leading Management Consultant Ranking from the Financial Times for 2021.
We send our sincere thanks to our clients and peers, who recommended AccountAbility as a premier Sustainability Consultant out of 1,600 professional services firms. 
The results are based on two surveys conducted across fall 2020 by the Financial Times's research partner, Statista — one of 1,000 senior executives giving client feedback and the other of 5,100 consultants evaluating their peers.
From these surveys and the 35,000 recommendations received therein, Statista develop a ranked list of the top management consultancies by sector and service area – resulting in a prestigious benchmark of quality and excellence for the professional services sector.
AccountAbility has been ranked in the Financial Times Ranking of Leading Management Consultants every year since its founding in 2018.
This most recent recognition reinforces the global impact that our specialized consultancy with strong sustainability expertise – focused on helping clients improve their overall business performance – can generate across industries and within the consulting sector.
Regarding this distinction, AccountAbility's Chief Executive Officer, Mr. Sunil A. Misser, commented: "AccountAbility is extremely grateful to the Financial Times, Statista, our clients, and our peers for this great honor. Our continued inclusion in this distinguished ranking reinforces the ever-growing importance of sustainability/ ESG matters and their impact on the global business universe. We will continue to work with our clients and partners to create a world where people have a say in the decisions that impact them, where organizations act on and are transparent about the issues that matter, and where organizations monitor, measure, and are accountable for how their actions affect their broader ecosystems."
This announcement comes on the heels of the firm's recent release of a panel discussing the need for a systems-based approach to advance Diversity, Equity, and Inclusion. AccountAbility will also moderate a panel on the role of the financial sector in advancing the sustainability agenda at the Sustainable Investment Forum – Europe, hosted by Climate Action and the United Nations Environment Program Finance Initiative (UNEP-FI) in April 2021.
###
About AccountAbility
AccountAbility is a global consulting and standards firm that works with businesses, investors, governments, and multi-lateral organizations on ESG matters to achieve opportunities, advance responsible business practices, and transform their long-term performance. We focus on delivering practical, effective, and enduring results that enable our clients to succeed. 
Learn more at www.AccountAbility.org, email us at communications@accountability.org, and follow us on LinkedIn and Twitter.