AccountAbility Event – A Discussion on Sustainability Impact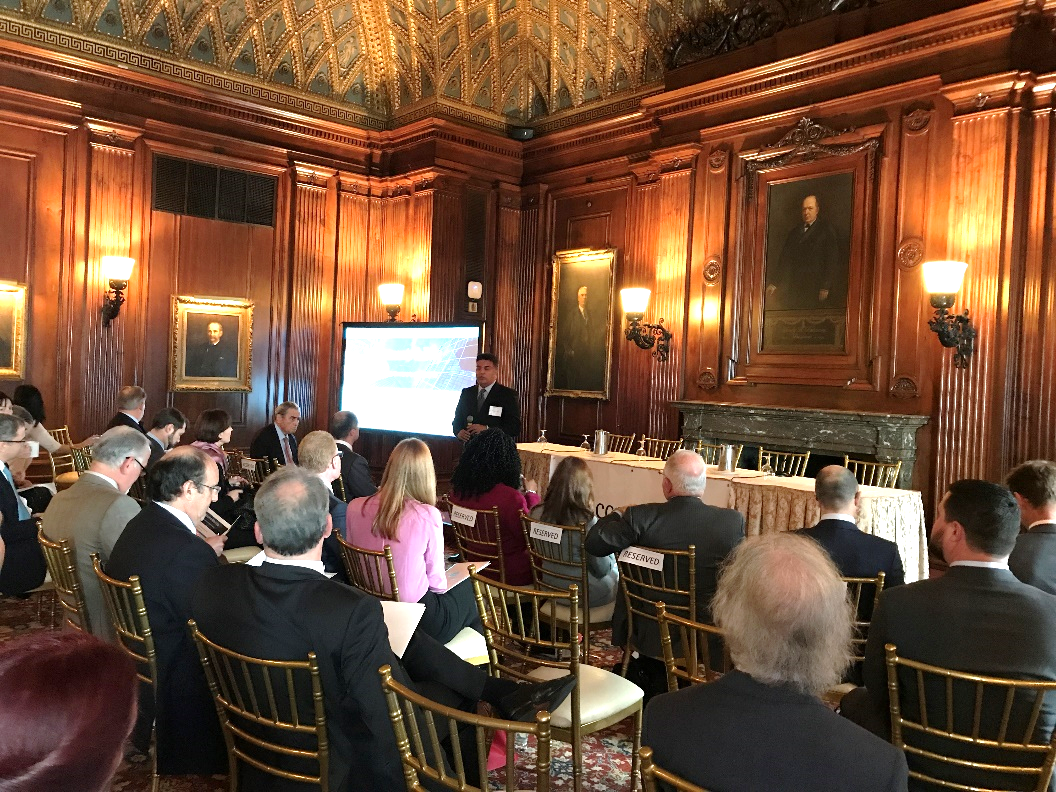 NEW YORK, December 19, 2017 /3BL Media/ - On October 31st, AccountAbility hosted an event for business executives and professionals from various sectors, including healthcare, finance, media, technology, education, regulators, asset management, real estate, etc., at the University Club in New York City. The event notably featured an overview of the updated AA1000 AccountAbility Principles, to be launched in January 2018, as well as a panel discussion with Industry leaders on Sustainability Impact.
The panel discussion revolved around how the private sector perceives the necessity to identify and measure the impact of its business operations and mission, including the management of its performance. The panelists provided their insights and industry experience relating the connection of certain impacts to the business value chain, and how measuring impact may drive some of the decision-making processes. The panelists also provided insights on how measuring and tracking impact can enable an organization to effectively understand its value proposition with regards to the environmental, social and governance ("ESG") aspects. The key themes that emerged were:
A holistic decision-making process should include an impact assessment based on outcomes.
In order to implement quantitative measurements, it is necessary to effectively understand, manage and communicate Impact.
Impact evaluation is complex and multi-dimensional. It requires, both, technical capabilities and resources to establish an effective process.
Measuring and managing impact can yield several benefits, such as, improved brand reputation, stakeholder endorsements, cost efficiencies, increased employee engagement and productivity, and many more.
The event served as an opportunity for cross-sector exchanges on views and experiences regarding sustainability and efforts made towards evaluating business ESG impacts. The audience also received an overview of how the updated AA1000 AccountAbility Principles could assist them in achieving their goals in these aspects.
The event will be followed by a series of regional launch events for the AA1000AP (2018) in selected global markets.
About AccountAbility
AccountAbility is a global consulting and sustainability standards firm that works with businesses, governments and multilateral organisations to advance responsible business practices and improve long-term performance. Since 1995, AccountAbility has been supporting corporations, non-profits and governments in embedding ethical, environmental, social and governance accountability in their organisational DNA.