Abbott: Clean, Accessible Water for a Healthy Future
Efficient and responsible water use is rooted in Abbott's business practices and across our local communities.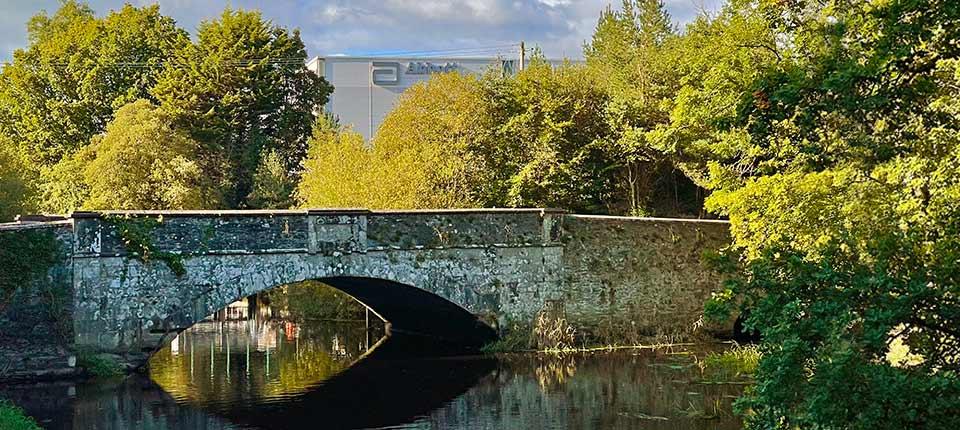 Water sustains life, health, and ecosystems. It's a vital resource for a global healthcare company striving to help people around the world live healthier, fuller lives.
But water availability and quality are facing global challenges due to factors like population growth, climate change, industrial expansion, and intensive agriculture. The United Nations predicts a 40% global shortfall of water by 2030 – and it warns that 2.3 billion people around the world don't have adequate access to water and soap for handwashing, critical for a healthy existence.
Water is critical in our efforts to innovate life-changing healthcare technologies. We are committed to efficiently and responsibly managing our water use wherever we work to minimize our impact on local resources.
Our approach is four-fold: improve water efficiency, manage water discharges, apply key water-management practices companywide, and educate our employees and suppliers about the importance of responsible water use.
As part of our 2030 Sustainability Plan, we committed to:
Achieve water stewardship certification at all high-water-impact manufacturing sites in water-stressed areas.
Implement accredited water stewardship management practices in more than 75% of all manufacturing sites operating in water-stressed areas.
Work with 50 key suppliers in high water-stressed areas to reduce water quality and quantity risks to Abbott and the community.
We've been focused on responsible water usage for decades and these goals are meant to target our efforts at making the most impact. We're proud to be making progress and on track to meet these goals by 2030.
Assessing the Environment
Each year, we perform a mapping process to understand where the water we use comes from, how it's treated and discharged and the impact our operations have on local supply. During this process, Abbott has identified 24 of our manufacturing sites globally that operate in water-stressed areas.
In response, we've become a member of the Alliance for Water Stewardship (AWS), a global collaboration of businesses and NGOs that contribute to the sustainability of local water resources. Two Abbott sites in high-water-impact and water-stressed areas – in California and Spain – received important AWS certification in 2022 and four others in California, Chile, India, and Singapore are working toward certification. Five more sites are slated to pursue future certification during the plan's course.
Thirteen additional Abbott manufacturing sites in areas considered water-stressed but not in high water impact also started implementing water stewardship practices last year.
Partnering for Greater Impact
It will take everyone working together to make the biggest impact in water stewardship. That's why partnership is part of our approach and why, for example, we engage our suppliers in high water-stressed areas to work with us to reduce risks to water quality and quantity. So far, we've engaged 26 Abbott suppliers from water-stressed locations to identify water management opportunities and have piloted more robust partnerships with five key suppliers to reduce our shared-water impacts.
As part of our AWS certification efforts, Abbott also works with local communities to solve shared water challenges because successful water management accounts for local water and biodiversity needs. This means identifying opportunities to have an impact – and acting. For example:
Our AWS-certified site in Spain donates empty, bulk containers to a local reforestation nonprofit group, supporting irrigation of trees and recycling of the containers.
In California our AWS-certified site partners with a waste disposal company to provide compost to a local winery to improve soil conditions.
Looking Forward
We're committed to maintaining sustainable, efficient, and comprehensive water management programs and finding new approaches to upgrade our existing sites and processes to make the most positive impacts on water quality and supply in areas where we operate globally.
As we pursue the goals in our 2030 plan, we'll continue to map our water use and track trends globally, as well as look for new ways to engage our employees and partners in our water stewardship efforts.
See below resources to find out more about Abbott's efforts to manage water usage efficiently and responsibly.