Conducting a Successful Materiality Assessment: A 7-Step Process
Conducting a Successful Materiality Assessment: A 7-Step Process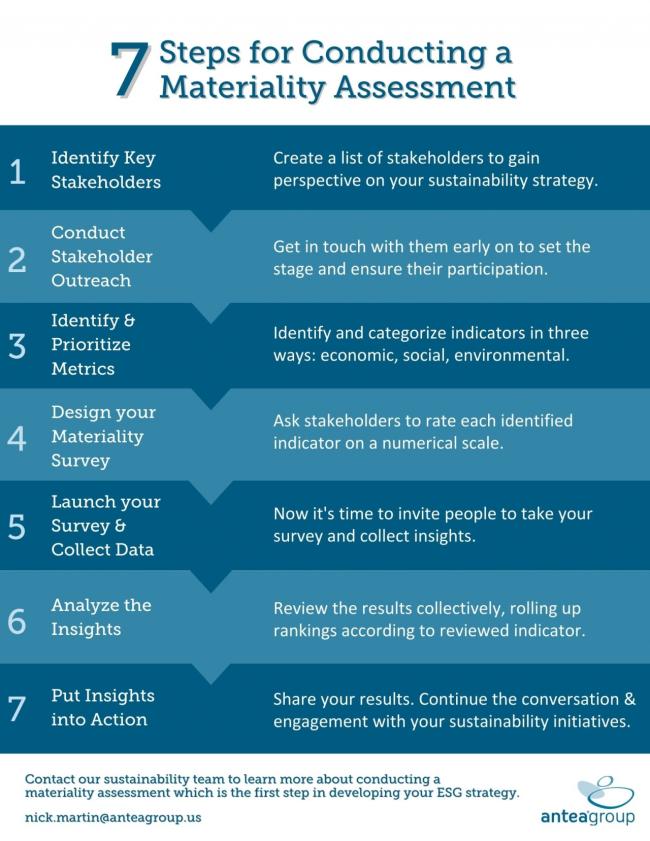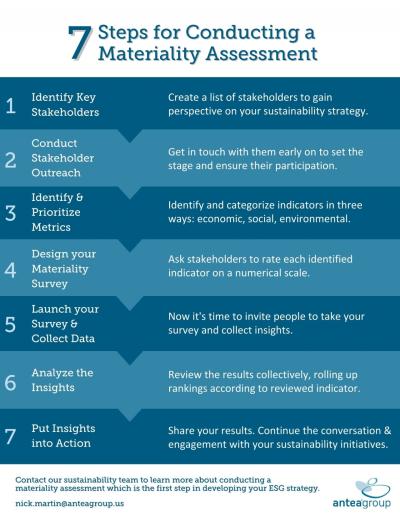 Thursday, September 23, 2021 - 1:45pm
Materiality is a hot topic in the corporate sustainability world, with CSR teams working hard to meaningfully convey the opportunities and successes of their initiatives to internal and external stakeholders. 
To bring insight and focus to their work, many are utilizing materiality assessments. 
What is a Materiality Assessment? 
Materiality assessments are formal exercises aimed at engaging stakeholders to find out how important specific environmental, social and governance (ESG) issues are to them. The insights gained can then be used to guide strategy and communication, and help you tell a more meaningful sustainability story. 
If you're considering conducting a materiality assessment, below we offer seven basic steps that should be a part of your initiative: 
Identify Internal and External Stakeholders  
Conduct Initial Stakeholder Outreach  
Identify and Prioritize What You Want to Measure 
Design Your Materiality Survey  
Launch Your Survey and Start Collecting Insights  
Analyze the Insights  
Put Insights into Action  
Read more and download your copy of the 7 step Materiality infographic in the full blog.