5 Things to Tackle Climate Change
5 Things to Tackle Climate Change
By Ralph Izzo | Chairman, President and CEO at PSEG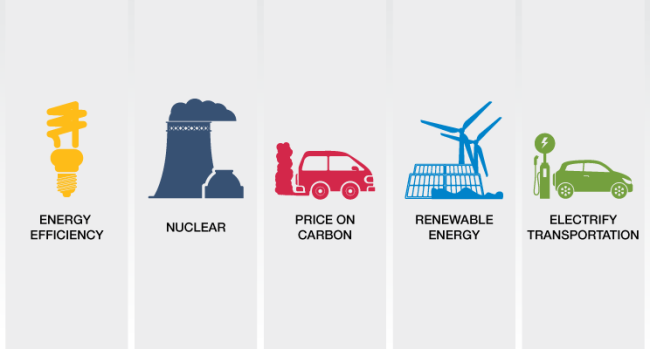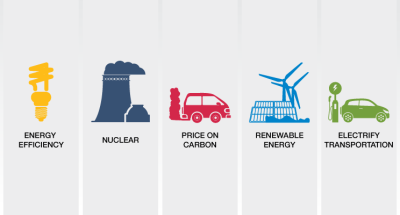 Monday, September 30, 2019 - 12:50pm
Despite warnings that we have a limited window in which to make drastic cuts in global climate emissions, the world is on pace to fall far short of what it takes to secure our future.
The Intergovernmental Panel on Climate Change has warned that we must limit global warming to no more than 1.5 degrees Celsius by 2030. To do that, we would need to achieve drastic worldwide reductions in emissions of carbon dioxide and other greenhouse gases.
Are we rising to the challenge?
In 2018, the world did not reduce its carbon emissions. Instead, they increased by 2.7 percent, with the U.S. keeping pace with a 2.5 percent increase in our carbon emissions. Our global climate emissions are actually moving in the wrong direction.
We need to do more, and do it quickly.
To tackle climate change, we'll need to rely on an "all-of-the-above" approach, including a variety of policies and technologies, to help reach a goal of net-zero carbon emissions by mid-century.
If we hope to mitigate the most damaging impacts of our changing climate, it's clear to me that there are 5 Things we need to do – some more quickly than others:
Energy efficiency: If the goal is to reduce greenhouse gases that are created when we generate electricity, then the most effective first step must be to reduce demand for electricity in the first place by using less of it. Whether it's from a coal plant or a wind farm – the cheapest and greenest kilowatt hour of electricity is the one that's not used.
Nuclear: There is a significant carbon-free energy resource that's running safely and affordably, even as we speak. It's time that we reprioritize nuclear energy and its role in our energy mix to ensure we don't lose this valuable carbon-free resource. Without nuclear, we risk backsliding on carbon reductions already achieved.
A price on carbon: There have been many attempts to assign a cost to carbon emissions, but it's beyond time we do so. We need a national standard that incorporates the value of carbon-free energy into market prices so that we have a level playing field to support and expand what Americans value – clean energy.
Renewables: Solar and wind are part of our energy future. We need to continue the long-term planning and development of renewables – at scale, and when and where it makes the most sense, and guided by a nationwide price on carbon.
Transportation: Lastly, as the sector that leads all others in GHG emissions, shifting transportation from gasoline-powered vehicles to electric plug-ins would drastically reduce emissions. This electrification and decarbonization of the transportation industry is a long-term strategy that can be applied even more widely in homes and commercial buildings, as well.
Climate change is no longer part of an abstract, distant future. It's here today. But we can and must take action to limit these impacts as much as possible.
To that end, PSEG recently announced its own carbon-reduction goal: We plan to cut 80 percent of our power fleet's carbon emissions by 2046, from 2005 levels, with a vision that – with the right public policies and new technologies in place – we can achieve net-zero reduction by 2050. We're taking a number of steps to achieve this goal, such as investing in carbon-free generation sources and divesting our interests in coal plants.
However, when it comes to moving the world toward a zero-carbon future, there is one strategy that provides the greatest benefit at least cost and is immediately available: Energy efficiency.
Moving forward, it is an all-of-the-above approach – focused on these 5 Things, leading with energy efficiency – that can provide the most direct path to a low- and eventually no-carbon future.