5 Reasons Your Colleagues Attend the BSR Conference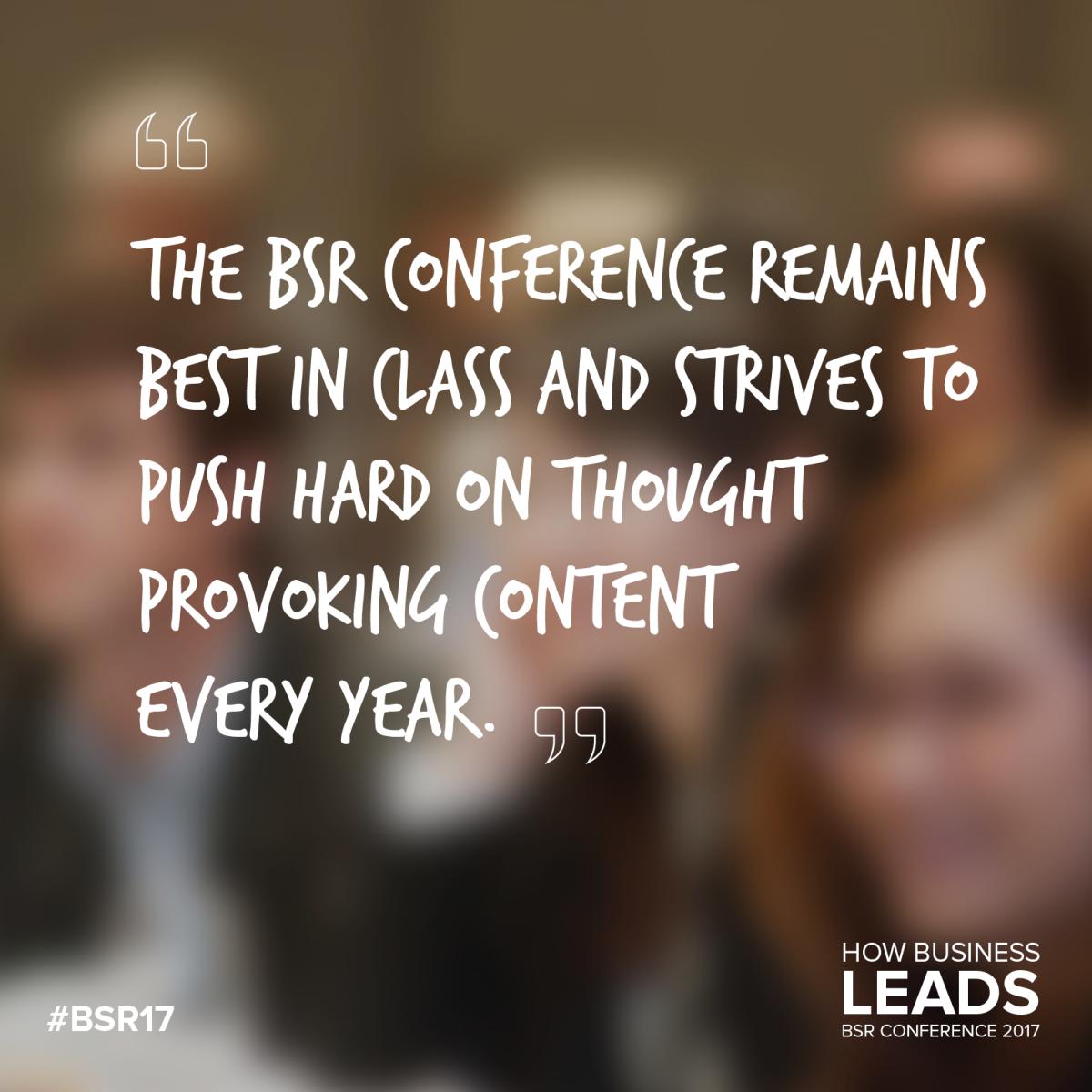 Year after year, participants join us for one of the most important global gatherings for sustainable business.
Here's why:
The BSR Conference will feature 30 thought-provoking sessions on how business is leading and redefining sustainability for an era of change.
Our community includes a mix of visionaries and doers, learners and changemakers, all dedicated to building a just and sustainable world.
We will hear from prominent voices who are looking ahead with a keen understanding of where we have come from, including Former U.S. Vice President Al Gore; President of Planned Parenthood Federation of America and Planned Parenthood Action Fund Cecile Richards; and President and Chief Legal Officer at Microsoft, Brad Smith.
The agenda features more than 15 opportunities to mingle with your colleagues, including participant meetups, family-style meals, beachfront yoga and bikes, and evening receptions.
We will feature the best of Southern California sustainability, with locally sourced food and drinks throughout the Conference. One hundred percent of the carbon emissions generated by travel and facility use during the Conference will be offset.
Come experience it for yourself—join us in Huntington Beach October 24-26.