3 Inspirational Examples of Sustainability Leadership to Ring In the New Year
by Scott Wood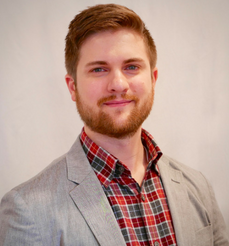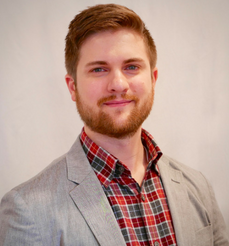 A lot happened in 2018. The U.S. made some notable progress with the first Muslim and Native American women elected to Congress, and SpaceX, the world's most powerful rocket, launched. (I also became a first-time dad! And remember Yanny vs. Laurel?). And we experienced some major lows, with hundreds of innocent lives lost to multiple mass shootings and families torn apart due to the current administration's troubling immigration policies. Now, with 2018 coming to a close, attention is being redirected to the year ahead.
But before I begin anticipating what's to come in 2019, I want to step back and celebrate a few big corporate sustainability accomplishments from 2018 that I'm particularly encouraged by.
Hundreds of companies committed to Science Based Targets (SBT)
As of today, 505 companies have joined the Science-Based Target Initiative (SBTi) – a collaborative effort that champions science-based target setting as a powerful way of boosting companies' competitive advantage in the transition to the low-carbon economy. more than 200 setting or committing to setting targets this year alone. This momentum is establishing a precedent for companies to embrace ambitious climate action, with or without leadership from government. And it's fueling innovation by encouraging companies to think creatively about what it will take to meet these targets.
In April of 2018, Best Buy committed to the SBTi and is now in the process of setting targets. This past summer, the company hired EDF Climate Corps fellow Daniel Katzenberger to design Science-Based Targets that include emissions from the company's entire value chain (Scope 1, 2 and 3). Daniel focused on the company's largest source of emissions, the Scope 3 category: "Use of Sold Products". These are the emissions derived from customers using the products they purchase from Best Buy. By working with manufacturers, vendors and merchants, Daniel proposed ways for Best Buy to improve the energy efficiency of the products they sell, thereby lowering the carbon footprint of its customers.
Shell set industry-first carbon targets  
Royal Dutch Shell recently announced it would be the first major oil and gas company to set carbon emissions targets that are linked to executive pay. The short-term targets will be set every three to five years to reduce the company's carbon footprint on an annual basis. The announcement comes on top of the company's earlier goal of cutting carbon emissions in half by 2050.
Tyler Van Leeuwen, Group Carbon Opportunities Manager at Shell and an EDF Climate Corps alumni, leads a team in charge of identifying and implementing innovative ways for Shell can reduce its own CO2 emissions, as well as those of its customers. Tyler identifies and incubates opportunities for reducing CO2 emissions and delivering low carbon energy to customers, all while delivering business value. This includes promoting investments in natural carbon storage solutions to scaling financing models that enable profitable use of renewables across Shell's portfolio.   
Lyft now delivers carbon-neutral rides
Earlier this year, Lyft announced that all of its rides would be carbon neutral. This was later extended to the rest of its operations. The company plans to reach carbon neutrality by offsetting all emissions from the business – including rides – and sourcing all of its electricity from renewables. But, before offsetting could happen, Lyft had to determine exactly how much it had to offset and what options were available to do so.
This past summer, Matt Panopio, an EDF Climate Corps fellow, was hired to calculate Lyft's carbon footprint. Matt collected activity data and identified critical sources of emissions across the company's value chain, providing the company with its first-ever GHG emissions inventory. This data inventory lays the foundation for future sustainability initiatives and carbon emissions reporting at Lyft. It also arms the company with the information needed to determine the strategies best suited for meeting its GHG goals – whether that be investing in renewable energy or deploying electric vehicles.
As head of the EDF Climate Corps program, I am in the unique position of having exposure to hundreds of first-hand stories about how individuals like Daniel, Tyler and Matt are helping companies, utilities and cities pave the way for a low-carbon future. I'm excited for what's to come in 2019, and eager to learn about – and share – more inspiring sustainability leadership stories like these.
Happy New Year everyone!