2022 Top Employers for Latino Leaders To Be Honored at the 7th Annual National Latino Leadership Conference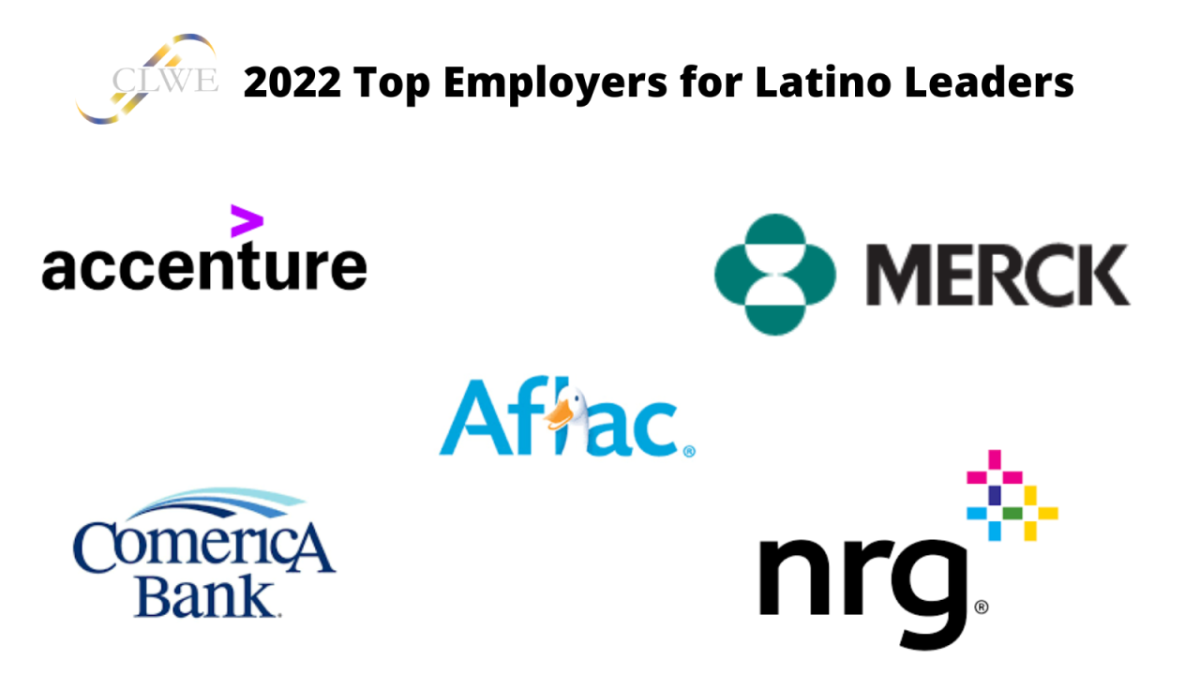 MIAMI, September 2, 2022 /3BL Media/ -The Council for Latino Workplace Equity (CLWE), an initiative under the National Diversity Council, will host the Seventh Annual National Latino Leadership Conference on Tuesday, Sept. 20th and Wednesday, Sept. 21st, from 9:00 a.m.-5:00 p.m. at the DoubleTree by Hilton Hotel Miami Airport & Convention Center at 711 NW 72nd Avenue, Miami, FL 33126. The hybrid event will also offer a partial virtual live-stream eastern standard time for non-physical participants. This year's theme is "Defining Transformational Leadership: Latinos That Inspire, Motivate & Influence."
The 2022 Top Employer Latino Leaders Awards list honors organizations for their extraordinary and unfailing commitment to Latinos in the workplace and surrounding communities. These companies contribute to creating and promoting a culture where Latino talent is supported and leveraged for organizational success. They demonstrate leadership excellence and high visibility in the Latino community and maintain a record of professional accomplishments.
"Today, more than any other time, it is imperative we recognize and honor our Top Employers for Latino Leaders," said Angeles Valenciano, CEO of the National Diversity Council. "As we celebrate the richness of Latino culture, we want to recognize those exemplary companies paving the way for the Latino community at large."
The 2022 Top Employers for Latino Leaders are Accenture, Aflac, Inc., Comerica Bank, Merck and NRG Energy, Inc.
Registration for The 7th Annual Latino Leadership Conference is currently open and can be purchased starting at $299 for non-partners and $269 for partners at www.clwe.org. For more information about this event please contact: Emily Pickett at emily.pickett@nationaldiversitycouncil.org
About The National Diversity Council
A non-profit organization committed to fostering a learning environment for organizations to grow in their knowledge of diversity. The council affords opportunities for organizations to share best practices and learn from top corporate leaders in the areas of diversity and inclusion. More information about the National Diversity Council is available at: www.nationaldiversitycouncil.org.
About the Council for Latino Equity Council
The Council for Latino Workplace Equity is a resource and platform to foster workplace equity for Latino talent. It highlights the pertinent issues concerning Latinos in the workplace in order to advance equal opportunities and incite change within organizations. For information about the CLWE is available at www.clwe.org.
Media Contact
Kamaria Monmouth
Sr. Communications Specialist
National Diversity Council
kamaria.monmouth@nationaldiversitycouncil.org