2018 Youth Homelessness Summit | Faces of Collaboration: Kathi, Michele and Alex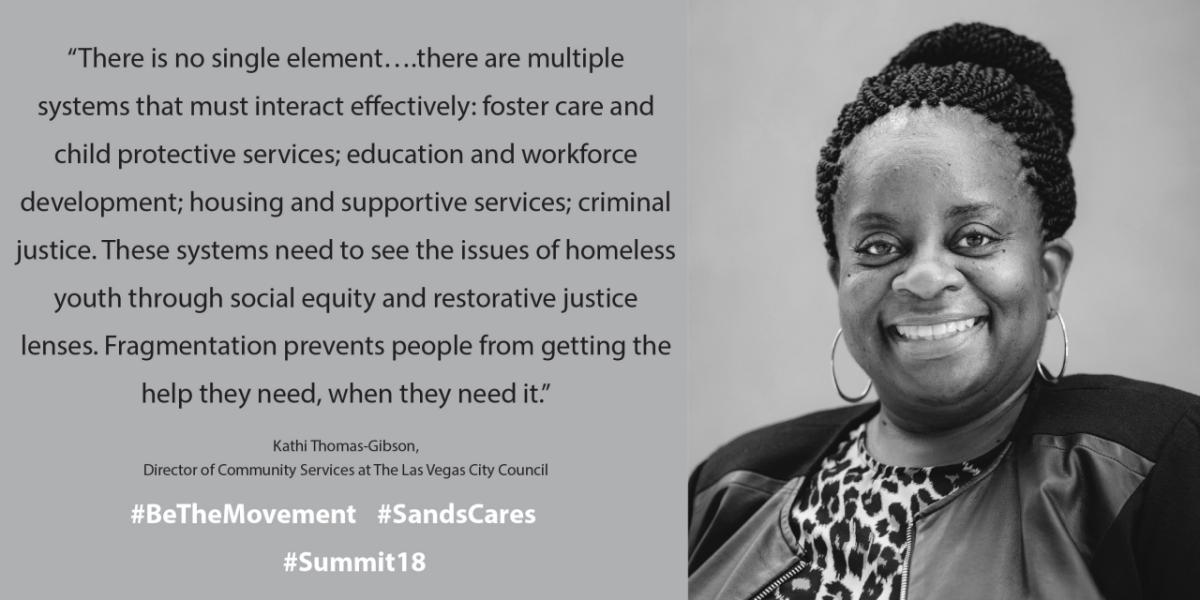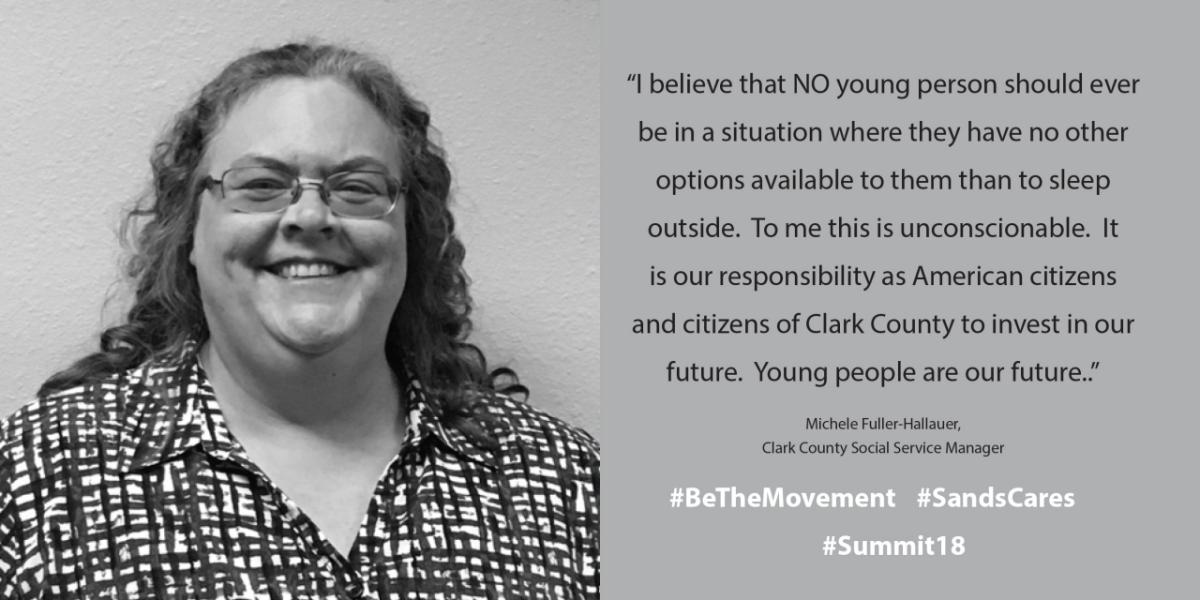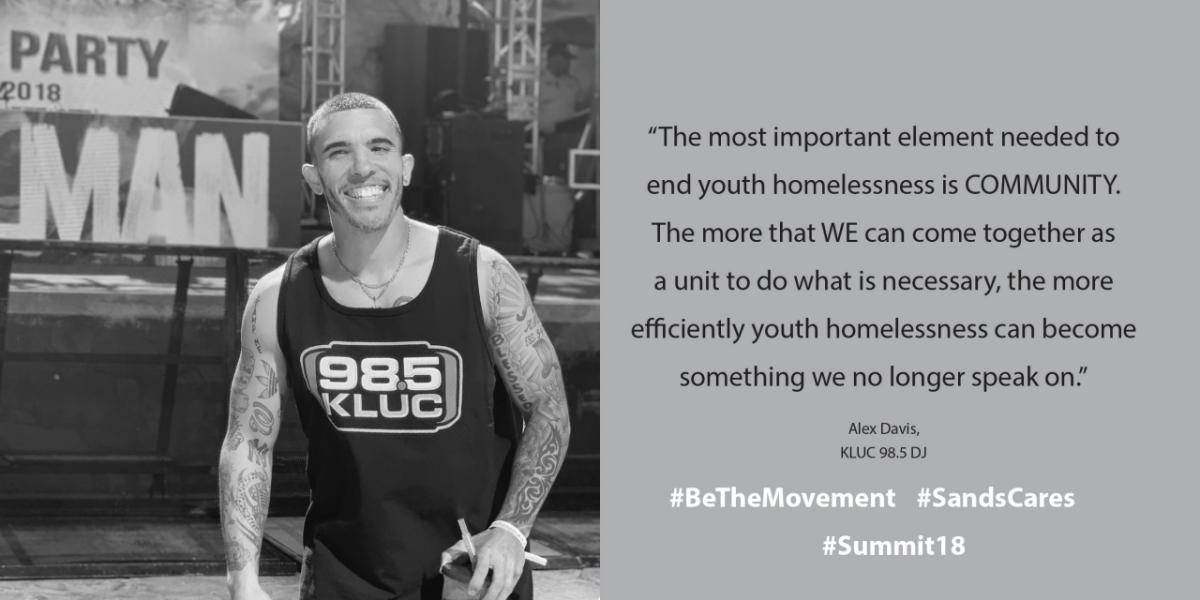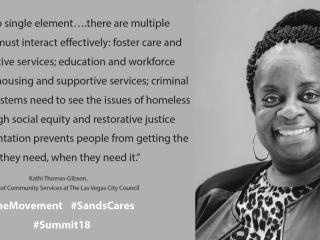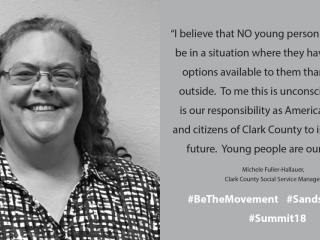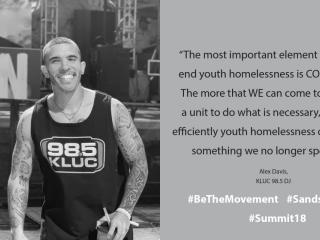 As published on the Sands Confidential blog
The Las Vegas community joins together on November 2 at the 2nd Annual Youth Homelessness Summit in Las Vegas. Below are three stories from this collaboration between Las Vegas Sands and the Nevada Partnership for Homeless Youth.
Kathi Thomas-Gibson's Story
Kathi Thomas-Gibson is the Director of Community Services at The Las Vegas City Council, with more than 20 years of experience implementing federal grant programs, including Community Development Block Grants, Housing Opportunities for Persons with AIDS, Welfare-to-Work, and other special-purpose programs for at-risk communities.  She is often a convener of key stakeholders and has successfully addressed complex, longstanding problems through collaborative leadership approaches. She has been with the city for four years and previously served as the city's community resource manager.  Thomas-Gibson oversees key projects addressing homelessness, affordable housing development, education, youth services, neighborhood revitalization, and services for special-needs populations. 
Read our interview with Kathi here.
 
Michele Fuller-Hallauer's Story
Michele Fuller-Hallauer (MSW, LSW) is a Clark County Social Service Manager.  Her leadership responsibilities include continual collaboration, coordination, resource and development efforts within the homeless service and behavioral health Continuum of Care (CoC), while spearheading system change in Southern Nevada.  Fuller-Hallauer serves as a board member on the Nevada Interagency Council on Homelessness as well the National Alliance to End Homelessness Leadership Council. She has served as the CoC Coordinator for the past 13 years and has been a social worker for over 30 years with extensive experience in Mental Health (both children and adults), HIV/AIDS, workforce investment, homeless services, grant writing and program development.
Read our interview with Michele here. 
 
Alex Davis' Story         
Alex Davis moved to Las Vegas in 2014 from Ohio, where he obtained his Bachelors & Masters degrees in Media & Communication from Bowling Green State University. Starting his radio career at the age of 18, Davis is now the night jock for 98.5 KLUC every weekday evening.  An avid sneaker collector and music lover, Davis has made a name for himself within the Vegas hip-hop community and ventures into the music scene in hopes of finding new talent to support. He works closely with Nevada Partnership for Homeless Youth and runs a school supplies drive every summer called 'Backpacks 4 Class Acts.'  Davis is also an animal lover and huge supporter of the Animal Foundation and Nevada SPCA.  Davis has also partnered with Southern Nevada Health District, building the Break Down Rise Up school tour for Clark County School District, in which stops at area high schools break down the myths of vaping, hookahs, and e-cigarettes.