2017 in Review: Tools for Non-financial Reporting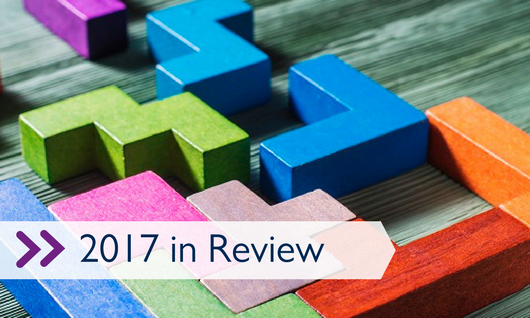 ​This year has been challenging for sustainability in many respects, but there have also been exciting developments in the sustainability reporting landscape. In this short series, we look back at GRI's efforts, and at what 2018 has in store.
2017 was a pivotal year for corporate sustainability reporting, and GRI led the way with new research and the continuous development of standards to help companies be more transparent. In February, GRI and CSR Europe hosted a webinar and started working on a publication on the implementation of the new European Directive that sees large companies in Europe reporting on their non-financial performance.
The EU Directive on Non-financial and Diversity Information was published in 2014, and Member States were given until the end of 2016 to incorporate it in national law. 2017 is the first year that the new legislation is applied throughout Europe. GRI was closely involved in the drafting process of the Directive and welcomed its adoption in 2014.
Working with CSR Europe, GRI created a platform for collecting information through the two organizations' networks, and provided updates and analysis as the legislative landscape developed. The result of this project was a new publication, launched in November 2017: Member State Implementation of the Directive 2014/95/EU.
This legislation can help companies be more transparent, supporting their stakeholder engagement and ultimately benefiting the bottom line. And by using the GRI Standards for their reporting, they can ensure high quality disclosures: a study by US-based consulting firm the Governance and Accountability Institute Inc., released in July, showed that companies that follow GRI's sustainability reporting framework provide higher quality disclosures than those that do not.
For more sustainability news and updates from GRI, subscribe here to our monthly newsletter.