2017 in Review: The GRI Sustainability Standards One Year On
2017 in Review: The GRI Sustainability Standards One Year On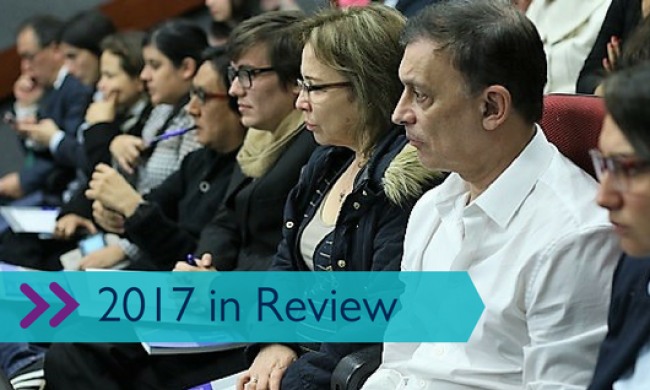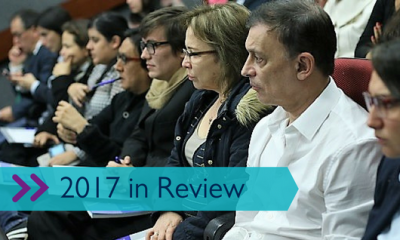 Thursday, December 28, 2017 - 10:00am
This year has been challenging for sustainability in many respects, but there have also been exciting developments in the sustainability reporting landscape. In this short series, we look back at GRI's efforts, and at what 2018 has in store.
​A year after the launch of the GRI Sustainability Reporting Standards, 2017 saw the first reports released. While a group of Standards Pioneers were the first to dive in, one year on, tens of thousands of copies have been accessed, and more than 3,000 people have had a direct introduction to the GRI Standards through 28 launch events in 25 countries.
Since organizations were navigating the GRI Standards for the first time, GRI provided an introductory training course and a GRI Standards exam. Also, a new module on reporting and human rights was launched in March in Ghana, to help companies take their human rights reporting further.
Tackling Emerging Issues
And because reporting topics are not always straightforward, GRI helps reporting organizations tackle emerging issues, complex topics and pressing problems through different events and publications. For example, in February GRI held its first Reporters' Summit in the US, bringing reporters from across North America together to build their knowledge and skills, in hands-on, practical workshops. The event is being held for the second time in February 2018, and places are still available. And in June 2017, GRI launched the publication Can corporate reporting help end poverty? – the result of a research project analysing more than 100 reports, showing the gaps in poverty reporting and revealing the role of reporting in poverty alleviation. A follow up study, Corporate reporting on poverty, will be published mid-January 2018.
Another way in which GRI supports companies is by encouraging them to come together virtually and in person through different Corporate Leadership Groups (CLGs) on emerging or challenging topics in reporting. These groups connect leading reporting organizations to explore specific topics and produce guidance for other reporters. In these unique forums, they can share experiences and provide feedback securely and anonymously, so they can develop their own reporting, and lead the way in that topic. In 2017, two groups were run simultaneously: the CLG on Integrated Reporting and the Corporate Action Group on Reporting on the Sustainable Development Goals.
As mentioned above, companies started reporting with the new GRI Standards as of this year. But, as the global best practice for reporting, the GRI Standards cannot stand still. That is why in February, the Global Sustainability Standards Board (GSSB) announced the development of Standards updates for GRI 303: Water, and GRI 403: Occupational Health and Safety. More recently, the GSSB has begun:
So you can expect more updates in 2018. And stay tuned for part 2 of GRI's Year in Review, to learn more about GRI's work on the Sustainable Development Goals.
Want to receive regular updates from GRI? Subscribe to our monthly newsletter here.