The 10 Big Things To Watch Across World's Energy Markets in 2023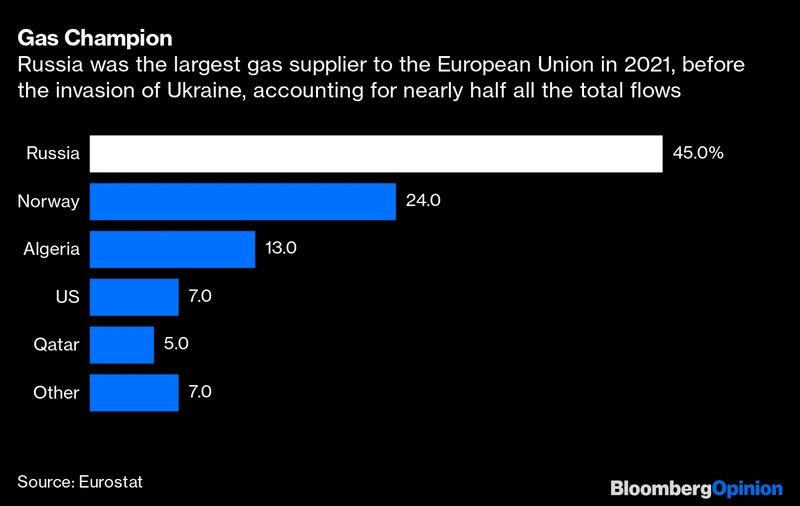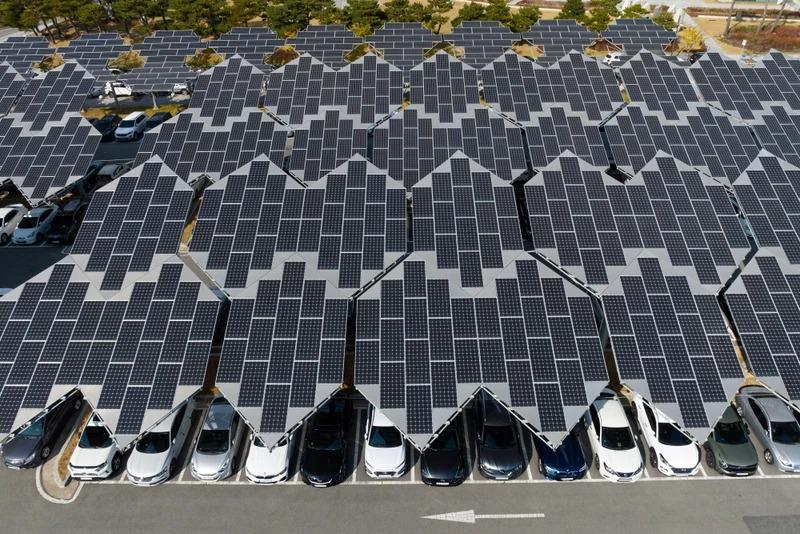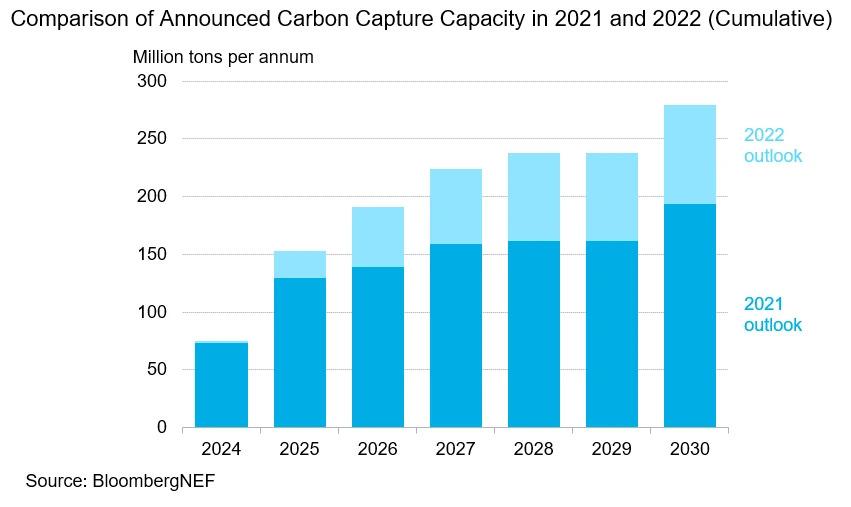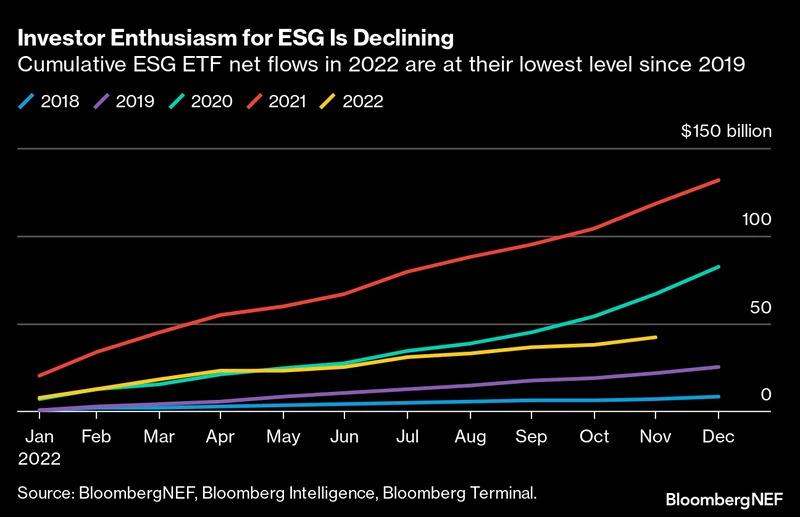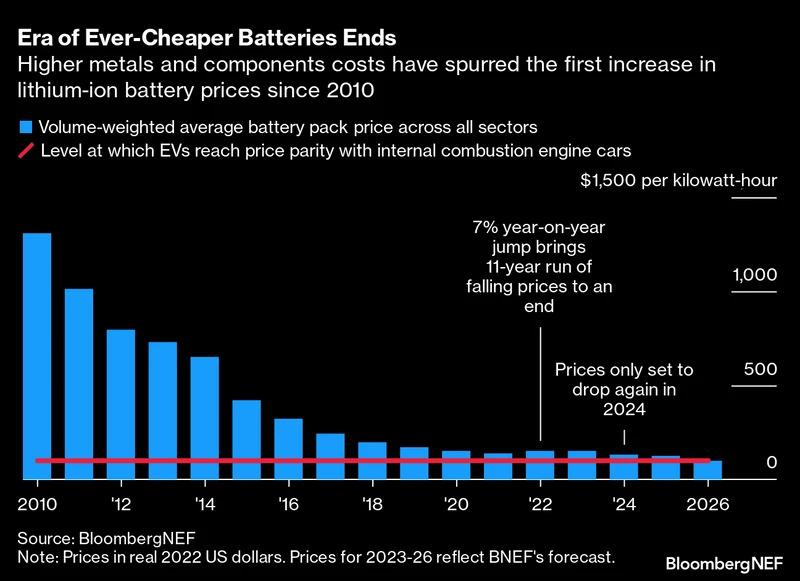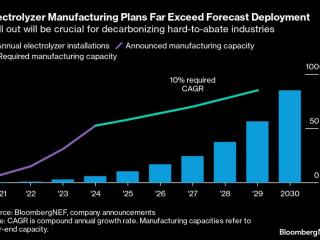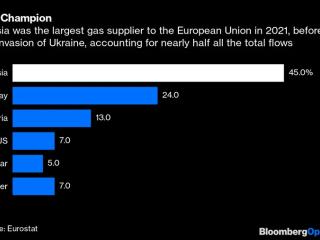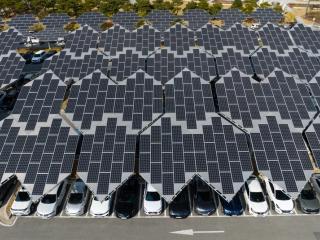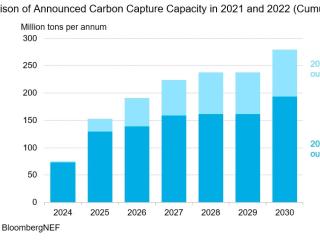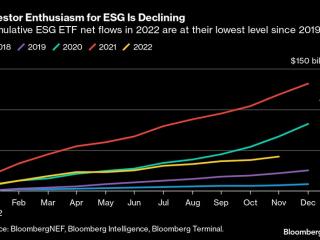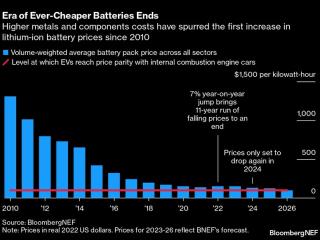 Originally published by Bloomberg Professional Services
This analysis is from BloombergNEF. It appeared first on the Bloomberg Terminal.
Energy has rarely been out of the news over the last year. From Russia's invasion of Ukraine convulsing oil and gas markets, to big-power politics around OPEC+, a surge in interest in renewables, and in December a landmark US breakthrough in nuclear fusion research. BloombergNEF has analyzed these and other key developments, and here we look forward to what might be coming in 2023.
Oil – The return of China
China's oil demand declined in 2022 for the first time this century as the nation jumped from one lockdown to the next. With the giant energy consumer seeming set on easing its Covid-19 restrictions, the potential for growth is enormous, pressuring an already tight and turbulent market. Chinese demand grew to 15.4 million barrels per day (b/d) in 2021 from some 11.3 million b/d in 2015. Over the period, it added millions of gasoline-consuming cars – equivalent to 3.7 times Germany's total car fleet, and rapidly expanded its petrochemical sector. In 2022, consumption of oil in the industrial sector boomed as gas prices spiked, and with economics for oil burn favorable in 2023 despite declining spot LNG prices, demand looks set to remain strong. As road and air traffic rebound, the International Energy Agency estimates China's 2023 oil demand to climb by about 0.78 million b/d, eclipsing any previous annual growth. The speed at which China returns to normality will dictate the shape and level of oil prices in 2023. -Philip Geurts, oil analyst.
Hydrogen – Financing Will Take Off
While 2022 saw many electrolyzer-based clean hydrogen projects announced, few were financed. That should change in 2023. US developers are waiting for guidance on the generous Inflation Reduction Act tax credits. As soon as it's released – which should happen in the next six months – developers will move quickly to finalize investment decisions. In Europe, policy guidance on key subsidy mechanisms may take longer. But developers who plan to start operating in 2025, including three hydrogen-based steelmaking projects, will need to reach a final investment decision in 2023 to start on time. For example, Sweden-based H2 Green Steel has already secured offtake for 1.5 million tons of green steel production for five to seven years and received debt financing of 3.5 million euros. -Martin Tengler, hydrogen team leader.
Gas – Geopolitics to shape market
The geopolitical struggle between Europe and Russia will continue to govern the dynamics of global gas markets in 2023, as LNG is the main short- to mid-term option for Europe to counter the reduction in Russian pipeline supplies. Global liquefied natural gas demand is likely to surpass 400 million tons in 2023, with Europe accounting for the majority of the demand growth. Gas demand destruction levels and implementation of a possible gas price cap are the key things to watch for Europe in 2023. China's LNG demand is a big wildcard next year as it emerges from sweeping Covid restrictions. More nuclear generation in Japan and Korea will lower demand for gas in power generation, reducing the need to import LNG. Most of the LNG supply growth will come from the resumption of normal operation at plants under maintenance in 2022, with US projects leading the production expansion. -Abhishek Rohatgi, head – global LNG and APAC gas.
Solar – From boom … to boom
Global solar deployment will continue to grow in 2023 to about 316 gigawatts, up from about 268GW in 2022 and 182GW in 2021. The boom in 2022 was quite unexpected, as at the beginning of the year BNEF anticipated just 228GW. But the Chinese market grew strongly especially in the residential and commercial segments. European solar is surging at all scales, driven by high electricity prices, though expansion has been bottlenecked by grid connection, land availability and labor shortages. -Jenny Chase, solar specialist.
Carbon capture – Tax credits to drive growth
In the year to October 2022, more than 85 million tons of carbon capture capacity were announced, leading to a 44% hike in the forecast for installed capacity by 2030. BNEF expects a larger jump in 2023 thanks to even more generous tax credits for carbon capture, utilization and storage (CCUS) included in the US Inflation Reduction Act, and an acceleration in net-zero transitions by European companies. By the end of 2023, the cumulative CCUS capacity expected by 2030 could be almost 420 million tons, a 50% increase. Most of this new capacity will be directed toward decarbonizing industrial emitters such as cement and petrochemicals, and the power sector. -Julia Attwood, head of sustainable materials.
Carbon – Reforms Are Coming
Lawmakers and companies are utilizing carbon prices to direct the energy transition and cut emissions. Close to a fifth of global emissions now fall under a so-called compliance-based carbon market, in which entities must purchase or trade allowances to cover the emissions they produce. Despite carbon's recent rise in popularity, the trilemma between energy security, affordability and transition has taken a toll on prices. BNEF expects 2023 to be a year of suppressed growth as governments pursue reforms to align carbon markets with increasingly ambitious climate targets, while alleviating energy security and cost concerns. The price signal from the biggest market in term of traded value, the European Union, will be muted as lawmakers eye carbon as a piggy bank to fund the bloc's shift from Russian gas. Meanwhile, the biggest market in terms of emissions, China, has renewed its emphasis on coal consumption instead of reining in emissions, seeing energy security take priority for now. The World Bank estimates that a carbon price of $50 to $100 per ton of CO2 is required by 2030 to meet the temperature goals of the Paris Agreement. However, only the European Union, UK and New Zealand currently have prices within or above this range. In China, prices are languishing below $10 per ton. -Bo Qin, lead analyst for European and US carbon markets.
Sustainable Investing – Greater Scrutiny
The ESG (environmental, social and governance) brand is under attack from Republicans, reporters and returns. The increased scrutiny over greenwashing is necessary, and will provoke the market to favor substance over style. This means in 2023 investors will demand to see action plans, to weed out window-dressing companies and financials that are off track – and never knew how to be on it. Regulation will advance: mandatory climate-related financial disclosures will make way in New Zealand, Australia, Switzerland and Canada, and climate risk requirements will both spread and deepen in 2023. The finance industry will also realize that truly green assets – like those meeting EU's Article 9 category – are too few to green the entire economy. Leaders will seek ways finance can really affect the transition, not just associate with the positive. The answer lies in rapidly growing the clean rather than shrinking the dirty and helping high-emitting sectors. The divestment movement will wane. -Jonas Rooze, manager of sustainability and climate research.
Electric Vehicles – Another Record Year
EV adoption will continue to rise steadily in 2023 but at a slightly slower pace than the last two years, which saw sales jump from 3.2 million in 2020 to over 10 million in 2022. BNEF expects 14 million plug-in vehicle sales in total for the year, with around 75% of those being fully electric. The majority will be passenger cars but the commercial vehicle segment is also growing quickly and we expect sales to increase nearly 60% in 2023, hitting 800,000 units. Buses and delivery vans make up most of the volume but there's also a growing activity on heavy trucks. China is set to dominate the EV sales charts again with 8 million passenger EVs sold despite the phase-out of subsidies. The US is poised for a breakout year due to the combination of new EV manufacturing capacity and a refreshed federal tax credit but will still lag Europe and China. -Colin McKerracher, manager advanced transport and energy storage teams.
Energy Storage – Pricey Metals
We expect the volume-weighted average battery pack price to rise to $152/kWh in 2023. Lithium and nickel prices will remain elevated, given the uncertainty surrounding China's reopening after lifting its Covid Zero policy and the continued disruption to metal supply chains due to Russia's war in Ukraine. In 2022, volume-weighted average prices of lithium-ion battery packs across all sectors averaged $151 per kilowatt-hour, a 7% rise from 2021 and the first time BNEF recorded a rise in prices. Sustained higher prices for batteries may be partially offset by some incentives such as those outlined in the US Inflation Reduction Act, which awards up to $45/kWh for battery cells and modules produced in the US. Meanwhile, stationary storage, which has been especially impacted by higher battery prices due to its relatively smaller volumes compared to EVs, will continue to grow. Policies support deployments across major markets such as US, China and Europe. -Yayoi Sekine, head of energy storage.
Wind – Offshore Focus
BNEF expects global wind additions to hit 110GW in 2023, up from 98GW in 2022. While offshore installations will jump 80%, onshore wind growth will be much slower and mostly underpinned by China. The country is set to make up almost two thirds of the global onshore wind market next year. Elsewhere growth is set to stagnate – turbine orders are down as onshore wind developers continue delaying projects amid high costs and supply chain constraints. -Oliver Metcalfe, head of wind research.