Hands Up Incentives
Corporate Social Responsibility (CSR), Sustainability and Cause News & Media
Hands Up Incentives
Campaigns
 1.       Hands Up Holidays launches its CSR-friendly Incentives Trips website Recognising the desire for companies to be Socially Responsible for their incentive trips, ethical travel and voluntourism specialist Hands Up Holidays today launches Hands Up...
 Hands Up Holidays helps another company achieve its goals with an ethical incentive trip
Hands Up Incentives ON SOCIAL MEDIA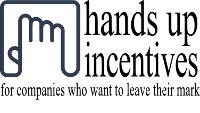 Hands Up Incentives have a fresh approach to teambuilding and reward trips. As well as rewarding and motivating your staff we want your employees to experience the positive social impact your company is generating, so they can feel proud of where they work.
The secret ingredient that makes our trips so special is the combination of a traditional luxurious incentive with an ethical community project. Blending these two ingredients carefully, has proven to result in satisfied, high performing staff, that revel in the tangible experiences that show the company in a positive light.