CancerCare
Corporate Social Responsibility (CSR), Sustainability and Cause News & Media
CancerCare
Campaigns
CancerCare is partnering with a number of generous and compassionate companies this October in honor of Breast Cancer Awareness Month.  The promotions with each partner offer consumers a variety of ways to support CancerCare's free, professional support services for people...
Cupcakes for a Cause Week is this week, from 9/20 to 9/26. Now in its seventh year, Cupcakes for a Cause is currently working with over 700 bakeries, supermarkets and convenience stores across the nation to raise money for CancerCare for Kids, a special program of national nonprofit, CancerCare,...
CancerCare ON SOCIAL MEDIA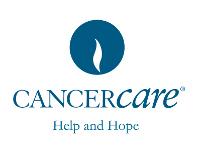 CancerCare is a national nonprofit organization that provides free, professional support services for anyone affected by cancer: people with cancer, caregivers, children, loved ones, and the bereaved. CancerCare programs—including counseling and support groups, education, financial assistance and practical help—are provided by professional oncology social workers and are completely free of charge.