Where There's Smoke: California Wildfires
Where There's Smoke: California Wildfires
tweet me:
This wk's @SeaChangeRadio - "Where There's Smoke: California Wildfires" http://www.cchange.net/2017/10/31/smoke/
Multimedia from this Release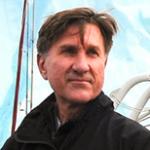 Wednesday, November 1, 2017 - 2:20pm
Most of us associate Napa and Sonoma counties with delicious wine and rolling hills. But this year those hills were ablaze. Dozens lost their lives, thousands were displaced, and millions of people suffered from the fire's noxious fumes. This week on Sea Change Radio our guests are journalist Jeremy Miller whose recent article about the fires appeared in the New Yorker magazine, and Ed Struzik who just published a book chronicling the connection between wildfires and climate change.