What Will A Cyber Security Job Look Like in 3 Years?
What Will A Cyber Security Job Look Like in 3 Years?
3 ways Year Up is using Symantec's new grant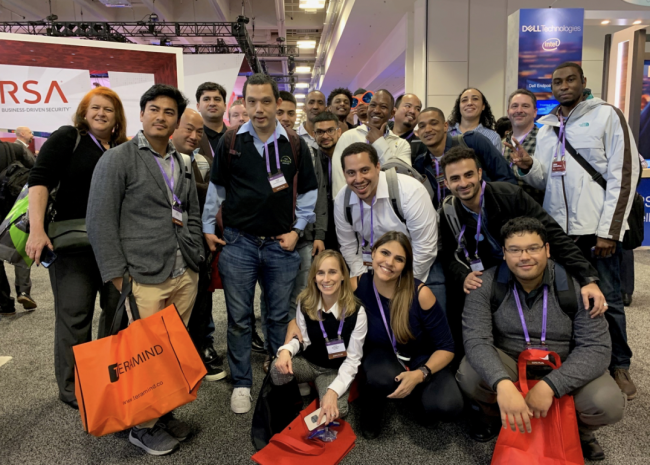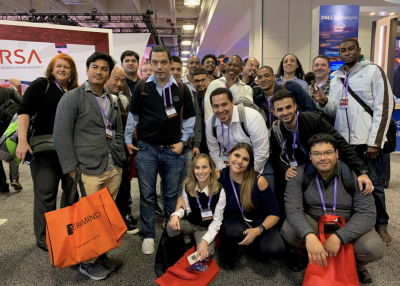 tweet me:
.@YearUp, a @SymantecC3 partner, shares three ways they are using @Symantec support to improve future #cybersecurity career candidates https://symc.ly/2XgMfiw
Thursday, April 25, 2019 - 10:30am
By Richard Bardine, Senior Director of Program Solutions at Year Up
Did you know that in the last 12 months, in the Los Angeles metropolitan area alone, there were more than 180 jobs that specifically required either Networking+ or Security+ certifications? As the Senior Director of Program Solutions at Year Up, I spend a lot of my day thinking about what type of jobs will exist in the next 36 months.
Through our one-year training program, Year Up provides talented and motivated young adults with the technical and professional skills needed to thrive in in-demand careers, and we partner with Symantec on its flagship corporate responsibility initiative, Symantec Cyber Career Connection (Symantec C3).
Symantec C3 addresses the significant shortage of qualified cyber security candidates and helps change the trajectory of the tech workforce, specifically for underrepresented minorities, women, and veterans. The programcombines classroom-based training with meaningful hands-on internship experience that prepares graduates to be successful in vacant entry-level cyber security jobs. Symantec C3 is a natural fit with Year Up's program.
Symantec has been extraordinarily supportive of Year Up in introducing and supporting cyber security as a career path for our young adults. Symantec recently reconfirmed its commitment to Year Up with a new grant. Here are three ways we're utilizing Symantec's support:
1. The Future of Jobs.
Year Up brought me on board to focus on the future of jobs and Symantec's grant helps fund my team. We work to anticipate how jobs are evolving and define the type of skills and training needs required to prepare Year Up's young adults for those future jobs. We host listening sessions with our corporate partners, review third-party research, attend conferences and events, and research current job listings.
We've seen a continuous progression in the number of our corporate employers that need cyber security talent to assist them in keeping their environments secure. In partnership with Symantec C3, we're currently placing 117 young adults in cyber security internships in 12 Year Up markets across the country, including Phoenix, AZ, Jacksonville, FL, Providence, RI, and the San Francisco Bay Area.
We've seen a high demand for cyber security interns in areas such as incident reporting and security procedure compliance. Year Up's corporate partners see these areas as excellent career pathways for entry-level talent, and our interns are prepared with the critical thinking skills required to succeed in these roles. We're also seeing an increase in demand for penetration testers and cloud application focused roles.
2. Tools and Platforms
With the help of Symantec's grant, we're updating our curriculum and training program to reflect the evolving landscape of cyber security, better equip our young adults to understand the tools used in cyber security as part of an organization's monitoring activities (think Splunk), and help students think about the security implications of private and public cloud environments. Clients are using various platforms and security is different on each of them. Our young adults must understand the additional security measures to put in place when using different platforms.
3. It's time to focus on certifications
In 2019, Year Up is focusing on certifications very heavily. The young adults we serve do not come to us with a college degree or a list of credentials. With the changing requirements for entry-level cyber talent, Year Up young adults can demonstrate experience with or mastery of key concepts by acquiring certifications.
Our young adults only train with us for one year—six months learning technical and professional skills in the classroom and six months applying those skills through hands-on experience at a corporate internship. We're working with Symantec security experts to identify the best certifications that can be integrated into our one-year program time frame. We've identified Network+ and Security+ as two important certifications and are now looking at what it will take to support our program participants through the certification process.
I'm personally really excited about this new grant and the work it will support at Year Up, and am looking forward to elevating our cyber security program. The demand that corporations have for cyber security positions can't be filled from the current market. Year Up is providing strong, diverse talent to fill that demand, from a source that is often overlooked. We're making a small dent in the current demand, and Symantec's support will help us work faster, harder and better.
Symantec has also recently renewed its grant support to Symantec C3 partners NPower and The Stride Center with a focus on graduate support and career placement. As the global leader in cyber security, Symantec is proud to work with nonprofit educational partners to help prepare the workforce of tomorrow. Learn more at www.symantec.com/about/corporate-responsibility/your-information/cyber-career-connection
More From NortonLifeLock
Wednesday, February 24, 2021 - 12:30pm
Friday, February 19, 2021 - 12:05pm
Tuesday, February 9, 2021 - 4:15pm