Webinar: Purpose-Driven Corporate Social Responsibility is Not a Myth (+ Proof!)
Primary tabs
Webinar: Purpose-Driven Corporate Social Responsibility is Not a Myth (+ Proof!)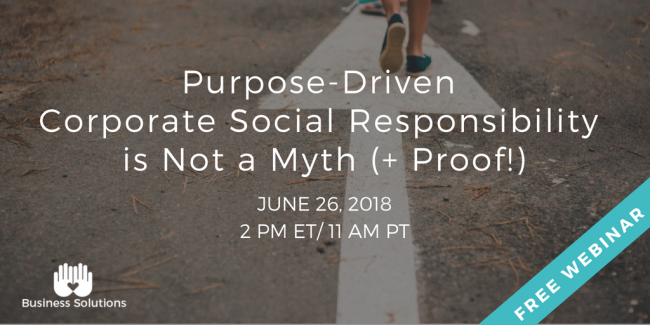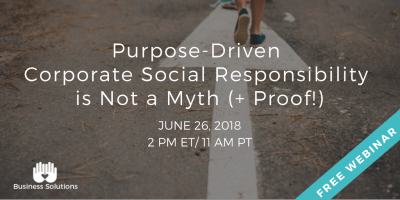 tweet me:
Join @VM_Solutions for a free webinar on June 26th about the intersection of #CSR, #purpose, and #volunteering: http://bit.ly/2K0ycaN
Monday, June 18, 2018 - 4:45pm
Corporate social responsibility (CSR) and company purpose might sound similar, but they're not the same thing.
How do you balance the two so that the causes you champion and your company  purpose inform your giving decisions? And how do directives from leadership fit into your employee volunteer program goals? Last (but certainly not least), how do you create a program that's inclusive of employee wants?
If this feels like a lot to juggle, you're not alone. On Tuesday, June 26th at 2pm ET/ 11am PT, VolunteerMatch will host a free webinar to offer strategies and solutions that address these issues. We'll cover:
How purpose and CSR differ, and where they overlap
Digestible strategies you can adopt to further align company purpose with your volunteer initiatives
Who the key stakeholders are in an employee volunteer program, and how to account for all of their interests
Real-life examples of companies that have successfully overcome these challenges
More From VolunteerMatch
Tuesday, April 23, 2019 - 3:00pm
Wednesday, February 27, 2019 - 12:00pm
Thursday, February 14, 2019 - 2:00pm