Watch: Powering Through Together with Alliant Energy
Watch: Powering Through Together with Alliant Energy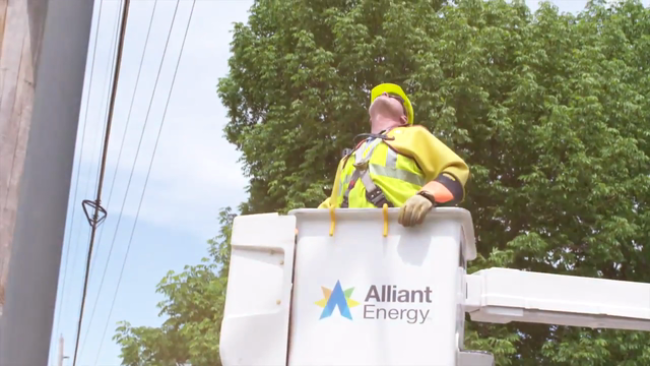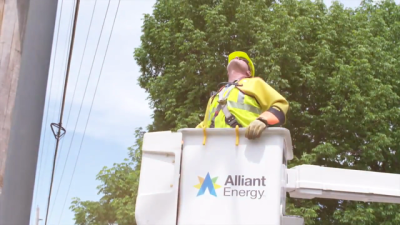 tweet me:
Watch: @AlliantEnergy recognizes the need to continue providing reliable, affordable power to customers during the COVID-19 crisis. Here's how they're ensuring the safe and affordable delivery of power: https://bit.ly/3blD5I1 #PowerThruTogether #PoweringBeyond
Thursday, May 14, 2020 - 2:15pm
More than ever, customers count on power to get things done today. That's why it is so important we continue to keep the lights on and the natural gas flowing. Working together, it's about providing safe and reliable services to customers and the communities we serve. #PowerThruTogether. #PoweringBeyond
About Alliant Energy
Alliant Energy Corporation (NASDAQ: LNT) provides regulated energy service to 970,000 electric and 420,000 natural gas customers across Iowa and Wisconsin. Alliant Energy's mission is to deliver the energy solutions and exceptional service customers and communities count on – safely, efficiently and responsibly. Interstate Power and Light Company and Wisconsin Power and Light Company are Alliant Energy's two public energy companies. Alliant Energy is a component of the Nasdaq CRD Sustainability Index, Bloomberg's 2020 Gender-Equality Index, and the S&P 500. For more information, visit alliantenergy.com and follow us on LinkedIn, Facebook, Instagram and Twitter.
More From Alliant Energy
Thursday, August 27, 2020 - 5:15pm
Wednesday, July 22, 2020 - 4:40pm
Friday, July 10, 2020 - 2:25pm