Washington Wants to Diversify Science and Tech Fields. Here's One Company's Advice
Washington Wants to Diversify Science and Tech Fields. Here's One Company's Advice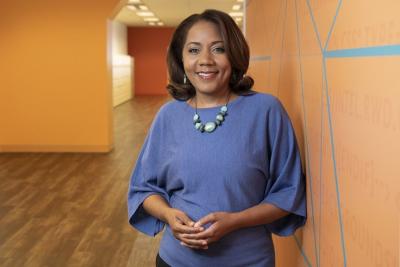 tweet me:
Washington wants to diversify science and tech fields. Here's @Intel's advice: http://bit.ly/2Mt1Zyt via @washingtonpost
Thursday, May 9, 2019 - 12:00pm
NEWSROOM: Intel
CONTENT: Article
Washington lawmakers want to diversify the country's science and tech workforce. Today they'll be seeking best practices from a Silicon Valley company that has been investing in hiring and retaining more women and minorities.
Barbara Whye, Intel's diversity and inclusion chief, will tell lawmakers at a House Committee on Commerce, Science and Transportation hearing this morning that Intel has found success in developing clear diversity hiring goals while investing in strategies to retain employees -- like a confidential tipline that allows employees to report situations making them uncomfortable in the workplace.
She will also advocate for a data-based approach. Whye tracks everything from the number of tipline complaints to the company's efficacy at hitting the hiring targets it sets. If Congress wants to make sure its diversity efforts are transparent and accountable, Whye tells me, data should be a cornerstone of its playbook too. 
"What we learned inside of Intel is what you measure matters," she said in an interview. 
More From Intel
Thursday, March 26, 2020 - 12:50pm
Tuesday, March 24, 2020 - 12:40pm
Tuesday, February 25, 2020 - 3:20pm