VIDEO | Sustainability Creates Opportunities for Business Growth: Leveraging Ecostruxure for Resource Efficiency
VIDEO | Sustainability Creates Opportunities for Business Growth: Leveraging Ecostruxure for Resource Efficiency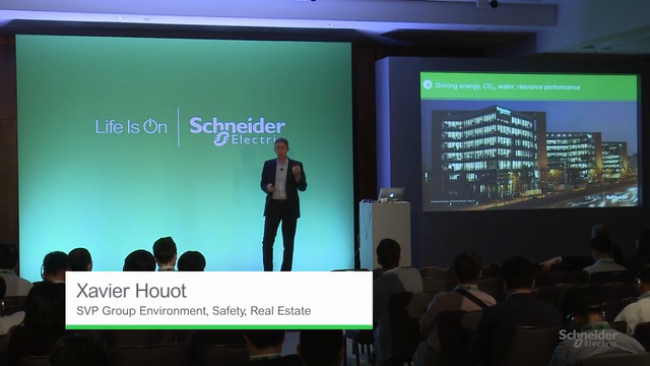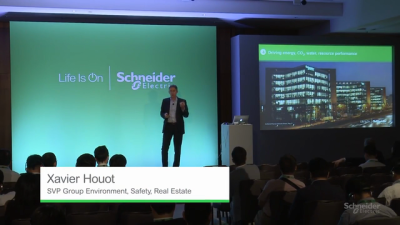 tweet me:
In this #video @SchneiderElec explains how #sustainability creates opportunity for biz growth using #Ecostruxure http://bit.ly/2JNwWr1 #SDGs #energyefficiency
Wednesday, May 2, 2018 - 8:45am
Decades ago, sustainability and environmental concerns emerged as scientific studies began to uncover the harm being done to the planet by development and industry. Some corporations reacted to this trend by trying to demonstrate how they were working to use fewer resources or to offset their carbon footprint. Sustainability and environmental responsibility were risk mitigation — as a burden for corporations to bear lest their reputation be damaged in the public eye. Indeed, some organizations still operate in this manner, with sustainability and environmental responsibility viewed as "nice to haves" instead of the what they truly are: an engine for innovation.
The reality is, good environmental strategy is good business strategy. And good environmental performance makes for good business performance. Schneider Electric believes that sustainability must be the endgame of any company in today's world. At the core of their strategy is to deliver sustainable solutions to their customers, shareholders and employees.
EcoStruxure is Schneider Electric's IoT-enabled, plug-and-play, open, interoperable architecture and platform, in Homes, Buildings, Data Centers, Infrastructure and Industries. EcoStruxure delivers Innovation at Every Level from Connected Products to Edge Control, and Apps, Analytics and Services, on 6 domains of expertise – Power, IT, Building, Machine, Plant and Grid – delivering enhanced value around safety, reliability, operational efficiency, sustainability, and connectivity to our customers.
The same technology has been used for Schneider Electric's headquarter office, near Paris, which reduced its energy consumption by 4 times compared to the former building by using active energy management.
Since 2005, the Schneider Electric Planet & Society barometer has guided and measured the sustainable development of the company. Their performance is audited by a third party and progress is tracked and published quarterly on their website.
More From Schneider Electric
Wednesday, April 8, 2020 - 12:35pm
Friday, March 27, 2020 - 3:20pm
Wednesday, March 25, 2020 - 3:45pm