VIDEO | Schneider Electric Provides Equal Opportunities to Everyone Everywhere
VIDEO | Schneider Electric Provides Equal Opportunities to Everyone Everywhere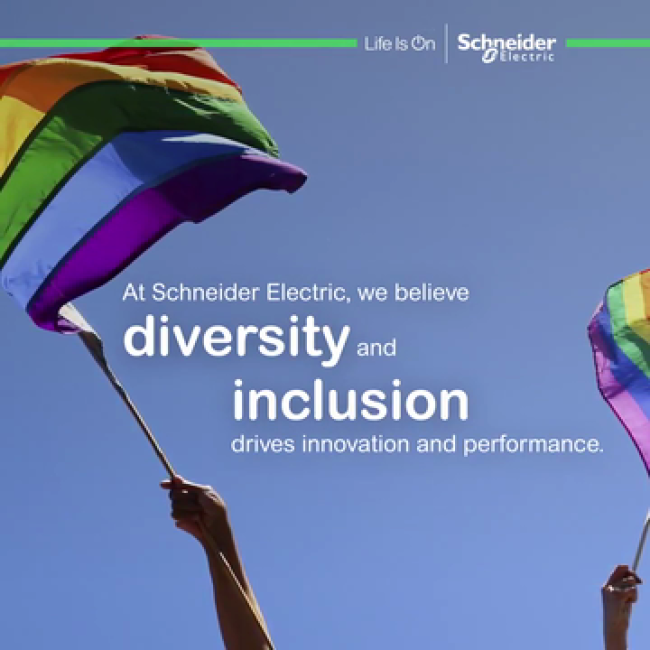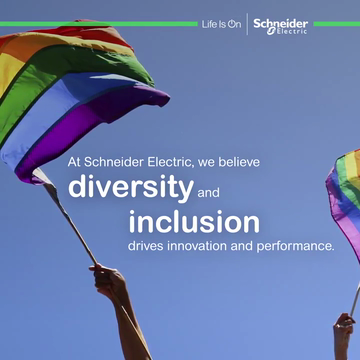 tweet me:
WATCH how @SchneiderElec celebrates #PrideMonth http://bit.ly/2yGQDQt #diversity #inclusion #corporateresponsibilty
Wednesday, June 27, 2018 - 8:15am
To celebrate Pride month, the rainbow flag will be prominently displayed throughout the month. Each color on the rainbow flag has a meaning: red for life, orange for healing, yellow for sunlight, green for nature, blue for harmony, and violet for spirit. You will see the flag displayed not only by individuals to show their pride and support but also by businesses who value diversity in the community and the workplace.
Schneider Electric places a huge value on diversity and believes that "Access to energy is a basic human right" – the company's aspiration is to improve the lives of people everywhere in the world by developing sustainable energy solutions for our customers. This belief also extends to their Diversity & Inclusion philosophy. Schneider Electric's ambition is to offer equal opportunities to everyone everywhere, and wants their employees — no matter who they are, or where in the world they live — to feel uniquely valued, and safe to contribute their best. For the company, diversity of people and an environment of inclusion generate greater engagement, performance, and innovation.
Diversity is challenging because it highlights our differences. Sometimes the differences are visible and sometimes not.  This makes it even more important to create a culture which is bias free and inclusive. By signing the UN Free & Equal Standards of Conduct for Business on Tackling Discrimination against Lesbian, Gay, Bi, Trans & Intersex People Schneider Electric made a global commitment to go above and beyond the diversity challenge.
Discover how Schneider Electric's commitment to diversity and inclusion makes employees feel valued and comfortable at work.