VIDEO | New York Moves Magazine and Aflac
VIDEO | New York Moves Magazine and Aflac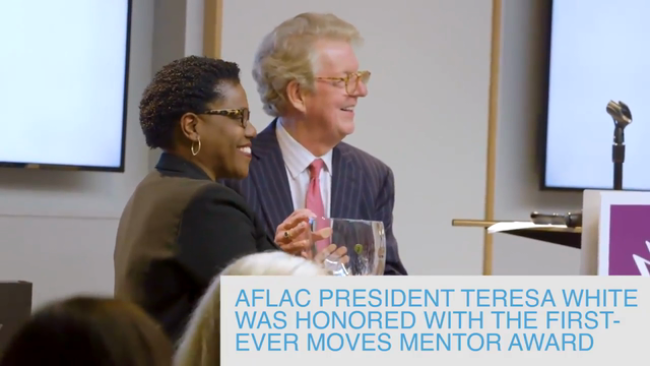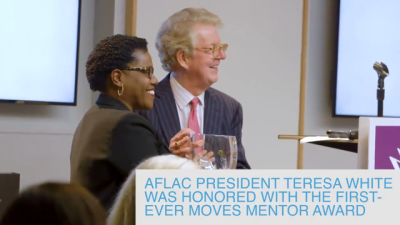 Tuesday, October 2, 2018 - 9:25am
It was an exciting day for Aflac and our leaders at the Moves Power Forum - an event held by New York Moves Magazine that recognizes the role female leaders play in shaping and leading the next generation.
In addition to Aflac being recognized for its commitment to supporting women in the workplace, Aflac U.S. President Teresa White was honored with the first Moves Mentor Award for her role in the community.
"We all try and do what we can to better the situation for many people. I like to say that I inspire the reluctant and empower the engaged," said White.
About Aflac
Aflac is a Fortune 500 company, providing financial protection to more than 50 million people worldwide. When a policyholder or insured gets sick or hurt, Aflac pays cash benefits fairly, promptly and directly to the insured. For more than six decades, Aflac voluntary insurance policies have given policyholders the opportunity to focus on recovery, not financial stress.
To learn more about Aflac, visit the company's website.