VIDEO | Arrow Electronics 2018 Innovation in Electronics Award Winner
VIDEO | Arrow Electronics 2018 Innovation in Electronics Award Winner
Eight grader Emma Ruccio of Connecticut honored for scoliosis diagnostics tool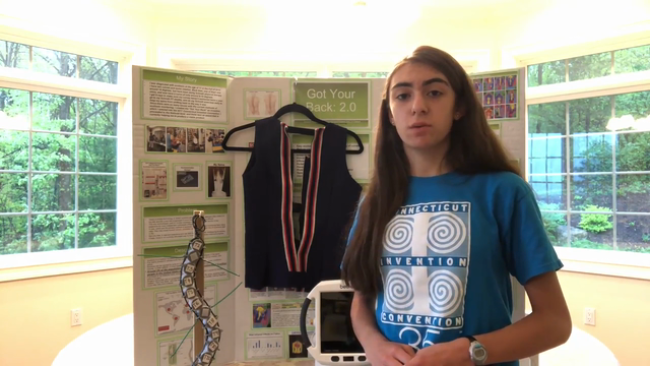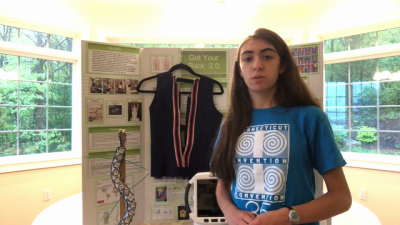 tweet me:
Eighth grader Emma Ruccio wins Innovation in Electronics award from @ArrowGlobal for #scoliosis diagnostics tool http://bit.ly/2zPFRYu @STEMIECoalition @niceeinvents #FiveYearsOut #NICEE2018
Monday, July 16, 2018 - 1:30pm
Eigth grader Emma Ruccio from Connecticut was presented with the Arrow Electronics Innovation in Electronics Award at the National Invention Convention and Entrepreneurship Expo (NICEE), a first-of-its kind forum where student inventors showcase their critical thinking skills and compete for prizes and recognition.
Ruccio, who was diagnosed with scoliosis at age 11, was recognized for her scoliosis diagnostics tool, Got Your Back 2.0. The invention uses infrared images and processing to provide easy at-home monitoring of spine curvature, reducing costly office visits and harmful radiation exposure.
The award is the first in a series of Innovation in Technology awards launched by Arrow to honor the world's brightest innovators and emerging technologies, transforming ideas into real and influential achievements that will help people and the communities in which Arrow works. To learn more about NICEE and Arrow Electronics' Innovation in Electronics award, visit https://bit.ly/2LcwoPE