U.S. Businesses Push Back Against China Trade Policy
U.S. Businesses Push Back Against China Trade Policy
by John Howell, Editorial Director & VP of Content, 3BL Media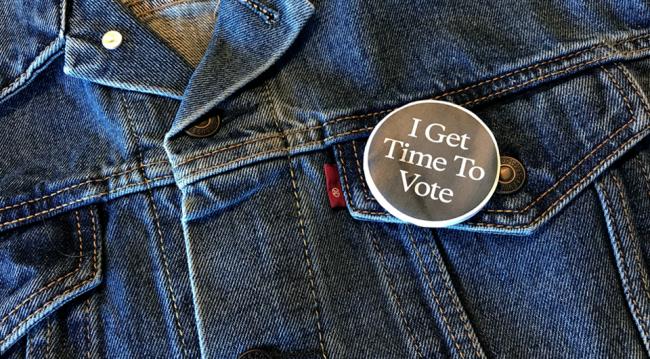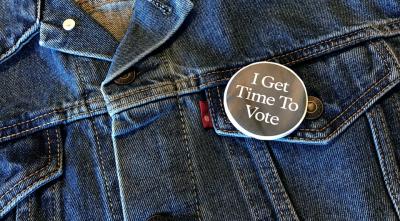 tweet me:
.@BrandsTkgStands' John Howell looks at the push back U.S. businesses are giving the #TrumpAdministration's #China #TradePolicy http://bit.ly/2QfhK9l @3BLMedia #tariffs #BrandsTakingStands @LeviStraussCo @Target @Walmart @HPE @Dell @Apple @whirlpoolusa
Friday, September 28, 2018 - 8:40am
The collision of principle and policy in current affairs has just ratcheted up several notches in intensity. The reason? The latest round of tariffs on Chinese goods imported into the U.S. that takes direct aim at profits at a number of the largest multinationals. After losing the lobbying battle to stave off this latest round, these companies are going public with their protests, hoping to encourage a rollback by taking a collective stand against a policy that hits their bottom line.
The issue in play revolves around the best way to deal with the numerous trade frictions with China. While supportive of addressing those complaints—such as the uncompensated use of proprietary intellectual property, and the requirements for U.S. businesses to have a Chinese partner whether wanted or not—American corporations are opposed to tariffs that force them to choose between cutting their profit margins or hiking prices to consumers.
First among the brands taking a stand at this intersection is Walmart. In a letter sent prior to the imposition of the latest tariffs imposed on $200 billion worth of Chinese goods, and then released publicly after their announcement, the company warned of adverse consequences: "Either consumers will pay more, suppliers will receive less, retail margins will be lower, or consumers will buy fewer products or forego purchases altogether."
Other retailers echoing a similar position include Apple, Target, Fitbit, Hewlett Packard Enterprise, Home Depot, Dell Technologies, Intel, Newell Brands, Mattel, Whirlpool, and Carrier.
Target CEO Brian Cornell said "As a guest-focused retailer, we're concerned about tariffs because they would increase prices on everyday products for American families. In addition, a prolonged deterioration [in] global trade relationships could damage economic growth and vitality in the United States."
"Given these risks, we have been expressing our concerns to our leaders in Washington, both on our own and along with other retailers and trade association partners," Cornell told The Motley Fool.
Organizations representing thousands of businesses have spoken out against the tariffs. The U.S. Chamber of Commerce, the Business Roundtable, the National Association of Manufacturers, the National Retail Federation, and the Koch Network are among the numerous top business groups that have stepped up their efforts to push back against the tariff policy. And new associations have been formed to double down on the stance, including Americans for Free Trade, which itself has been joined by other large trade associations such as the Consumer Technology Association, American Petroleum Institute, American Apparel and Footwear Association, Association of Equipment Manufacturers, Toy Association, and National Fisheries Institute.
Their complaints are addressed to the Trump administration, since the president is using a section of trade law that permits him to impose tariffs unilaterally by invoking national security. This circumvents the usual process for large policy shifts that would track through Congressional legislation, allowing for more extended, traditional lobbying.
"The political calculus may lead the administration to think this is a winning hand,'' Dean Garfield, chief executive of the Information Technology Industry Council, whose members include Apple, Alphabet/Google, and Microsoft, told Bloomberg. "But if we can change the realities on the ground, then the administration may recalibrate.''
In a related development, nearly 150 companies have formed a coalition to encourage voter turnout. Among the members of Time to Vote are Levi Strauss, Southwest Airlines, the Gap, Kaiser Permanente, Lyft, Patagonia, and Walmart. While insisting that the effort is nonpartisan, it's hard to avoid defining it as a political act in the broadest sense.
"Getting out the vote should be a nonpartisan issue," Aaron Chatterji, a professor at Duke University's Fuqua School of Business, told the New York Times. "But in this day and age, it will inevitably be seen as political. So many of those companies have publicly tangled with the president on race issues, immigration and climate change."
Michael Bloomberg, founder, CEO, and owner of Bloomberg L.P. and former three-term Mayor of New York City, is thoroughly comfortable with the political dimensions of cause-related business. Through his Bloomberg Philanthropies and other grants, he has established a long list of financial support for controversial issues such as reproductive rights, education, public health, and especially, environmental issues—notably climate change. Now, the gun control group he founded, Everytown for Gun Safety, is promising a $5 million digital ad campaign explicitly targeting 15 House races in an overtly political effort to make change in suburban districts. The ads, part of the group's "Not One More" campaign, feature news footage of the aftermath of mass shootings at schools. 
Finally, consider the stance taken by Cargill at the Sustainable Development Impact Summit, sponsored by the World Economic Forum during the opening of the UN's General Assembly. Cargill CEO David MacLennan used the WEF stage "to call out politicians who disrupt the flow of food to consumers over border disputes and tariffs. "Trade is under attack… we have to have open borders to do it," MacLennan told WEF attendees. As the largest private company in the U.S., Cargill, like many private companies, has benefited from a focus on sustainability that allows the food giant to sink 80 percent of its profits back into the company rather than paying shareholder dividends. "I don't have to go every quarter and talk to the analysts about our earnings.  We can take a longer view," MacLennan told Triple Pundit.
These latest exhibits of conflict between the private sector taking stands on the issues against current policies are a considerable addition to the growing body of evidence about an ongoing movement that is still gathering momentum.
To be continued….
More From 3BL Forum
Thursday, May 13, 2021 - 8:00am
Tuesday, March 2, 2021 - 8:30am
Tuesday, February 23, 2021 - 11:00am