Texas Diversity Council Announces 2018 Dallas Power 50 Awardees
Texas Diversity Council Announces 2018 Dallas Power 50 Awardees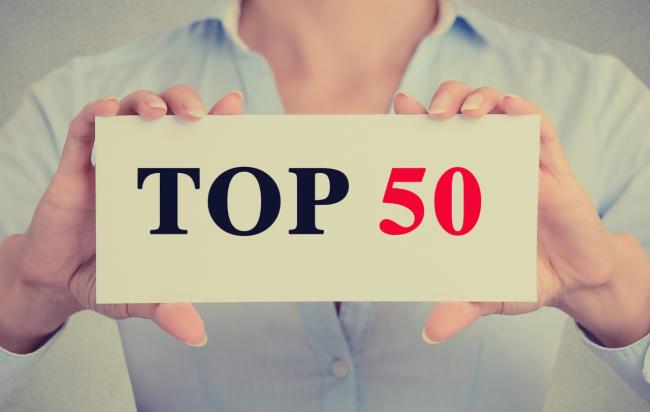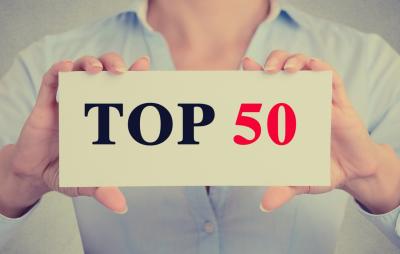 Tuesday, July 10, 2018 - 11:00am
DALLAS,  July 10, 2018 /3BL Media/ - The Texas Diversity Council is proud to announce the 2018 Dallas Power 50 Awardees, a definitive list of female executives, influencers and achievers impacting various industries in Corporate America.
"The 2018 Power 50 Award highlights the most extraordinary female leaders in the Dallas area," said Dennis Kennedy, Founder and Chair of the National Diversity Council. "We are honored to recognize such distinguished women who exemplify business excellence and prove that women deserve a seat at the table."
The 2018 Dallas Power 50 selection was based on the following criteria:
Exhibits commitment to the success of their company in terms of generating growth and profitability.
Regarded as a respected and knowledgeable figure by peers and mentors alike.
Demonstrates dedication to community service and empowers other women in achieving their success.
Has significant power in their organization and possesses strong leadership skills which have directly benefited her organization.
2018 Dallas Power 50 Awardees
 

Angelina Pelham

Senior VP, Human Resources

Dave & Busters

 

Annika Cail

VP

Commerce Street Capital

 

Ashley Glover

EVP & COO

Real Page

 

Barbara Smith

CEO

Commercial Metals

Betty Ungerman

VP, Deputy General Counsel

Lennox International

Carrie S. McDermott

President

Sally Beauty Holdings

Casey Shilling

Chief Marketing Officer

Zoe's Kitchen

Chandra McCormack

CFO

Grey Hound

 

Chandra Dhandapani

Chief Digital & Technology Officer

CBRE

 

Cheryl Alston

Executive Director & CIO

Employees' Retirement Fund, City of Dallas

 

Claudia Mirza

Founder & CEO

Akorbi

 

Cole Brown

SVP, Chief Human Resources Officer

Conifer Health Solutions

Cynthia "Cyndi" Giles

Executive VP, Head of Lender Finance

Wells Fargo

Cynthia "Cynt" Marshall

CEO

Dallas Mavericks

Denise McWatters

SVP, General Counsel, Chief Compliance Officer

Holly Frontier Corporation

Denise A. Paulonis

EVP and CFO

The Michaels Companies

 

Elaine Agather

CEO, Dallas Region

JPMorgan Chase

 

Ellen Barker

SVP, Chief Information Officer- IT Services

Texas Instruments

 

Evelyn Henry-Miller

CFO/Board Director

TD Industries

 

Janet DeBerardinis

CIO

Caliber Collision Centers

Jaxie Alt

Executive VP-HR

Dr. Pepper Snapple Group

Joann Chatfield

Chief Marketing Officer

Moneygram International

Jody Mocedonio

Executive VP & CFO

Dean Foods

Julie Piggott

EVP & CFO

DNSF Railway

Katherine Adkins

Group VP, General Counsel

Toyota

Kelli Valade

EVP, President of Chili's Grill & Bar

Brinker International

Kim Noltemy

CEO &President

Dallas Symphony

Kim Underhill

President, North America Consumer Business

Kimberly Clark

Kim Dixon

EVP & COO

FedEx

Kristina Witmer

Online Marketing, SEO, Content Management & Social Marketing

Witmer Group

Laura Maxwell

SVP, Supply Chain Optimization, PepsiCo's Frito-Lay Division

Pepsico

Lesley Harris

VP, Global Service Delivery & Support

Sabre Hospitality

Linda Valdez Thompson

EVP, Administration & Strategy

DFW Airport

Lori Lee

CEO, AT&T International & Global Marketing Officer

AT&T

Mandy Ginsberg

CEO

Match Group

Melissa Reif

CEO

Container Store

Melody Lenox

VP, Operations

Axxess Technology Solutions

Muneera Carr

Chief Financial Officer

Comerica

Neelu Sethi

CIO

Reddy Ice

Nicole Weeldreyer

Managing Director

Goldman Sachs

Roslyn Dawson Thompson

President & CEO

Dallas Women's Foundation

Sandra Broderick

EVP, Head of Operations

Santander Consumer USA

Shannon Jurecka

SVP, Chief Human Resources Officer

Celanese

Sharon Anderson Wright

CEO

Half Price Books

Sherianne James

Chief Marketing Officer

Essilor of America, Inc.

Sheryl Adkins-Green

Chief Marketing Officer

Mary Kay

Stephanie Stewart

VP & CIO

Pioneer Natural Resources

Tammy Romo

Executive VP & Chief Financial Officer

Southwest Airlines

 

Tanya Little

Founder & CEO

Hart Advisors

 

Valerie Freeman

CEO

The Imprimis Group

 
 
About the Texas Diversity Council
A non-profit organization committed to fostering a learning environment for organizations to grow in their knowledge of diversity. The council affords opportunities for organizations to share best practices and learn from top corporate leaders in the areas of diversity and inclusion.
More information about the Texas Diversity Council is available at www.texasdiversitycouncil.org.
Media Contact:
Dennis Kennedy
Founder & Chairman
National Diversity Council