Test Your Circular Economy Knowledge with a Quiz from Schneider Electric
Test Your Circular Economy Knowledge with a Quiz from Schneider Electric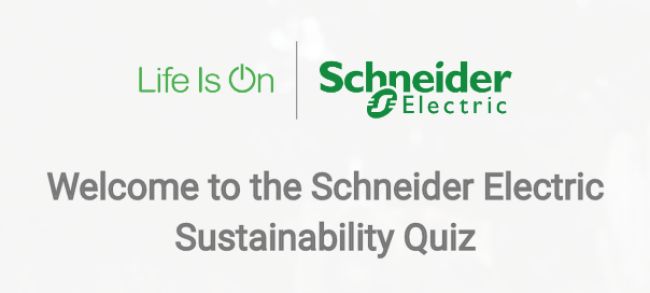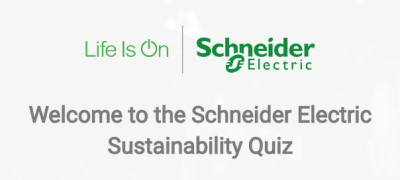 tweet me:
Test your knowledge of #sustainable supply chain concepts and #circulareconomy with this quiz from @SchneiderElec http://bit.ly/2Tcab84 #LifeIsOn
Friday, January 10, 2020 - 1:00pm
With the adoption of #CircularEconomy practices, $1 trillion could be saved globally each year by 2025. Take our quiz to see what does all this and more.
What benefits the planet, improves product performance, and boosts local job creation? Think you know how it happens?
What planting a tree is to #ClimateChange, avoiding single-use plastic bags is to  Circular Economy. There's so much more we can do! Like what?
Circular Economy: It's about changing the linear "take-make-dispose" approach. Do you know what this means?
The use of products and services happens every day, at work and at home. But how much do you know about their environmental impact?
What do you know about your products' environmental performance and why it matters?
You can find answers to all of these questions by taking our quiz and boost your knowledge, click here to take the quiz, surveyanyplace.com/s/circular-economy
More From Schneider Electric
Thursday, January 14, 2021 - 5:35pm
Tuesday, January 12, 2021 - 5:45pm
Tuesday, January 5, 2021 - 3:20pm