Sustainability Reporting – 20 Years on and More Relevant Than Ever
Sustainability Reporting – 20 Years on and More Relevant Than Ever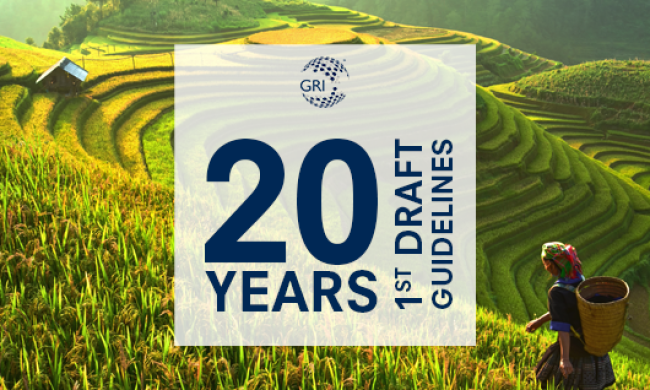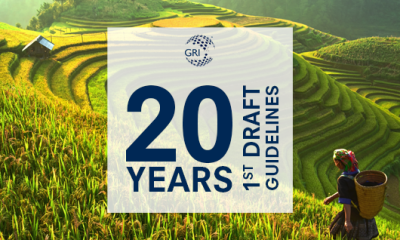 tweet me:
20 years on from @GRI_Secretariat's first draft guidelines on #sustainabilityreporting - the relevance and use of #ESG data by organizations and investors is on the rise. http://bit.ly/2UK7hoU
Wednesday, March 20, 2019 - 8:30am
As Global Reporting Initiative marks two decades since launching its first draft sustainability reporting guidelines, the organization has highlighted the significance of a growing demand for environmental, social and governance (ESG) data.
Twenty years ago, only a handful of businesses disclosed their environmental performance. Today, 93% of the world's largest companies by revenue report information on their ESG, of which three quarters use the GRI framework.
Not only that but investors, markets and governments are increasingly using GRI data to inform investment and policy decisions – a trend expected to drive both the uptake and quality of sustainability reporting by organizations, across all countries and sectors.
GRI Chief Executive Tim Mohin said:
"Looking back to the goals we set for the original guidelines in March 1999 – to elevate and standardize sustainability reporting globally - we have come a long way.
Today, sustainability reporting has entered the mainstream of global commerce and is considered a business necessity.  Boards, chief finance officers and investors alike are taking notice and making ESG an integral part of their decision making.
While it's encouraging that thousands of companies from all regions of the world use GRI's framework, we are a long way from 'mission accomplished.' Social and environmental impact disclosures must become the new normal and integrated into the global economy." 
Eric Hespenheide, Chairman of the GRI Board, added:
"As global society evolves so do expectations of good corporate behavior. Twenty years on from our first draft guidelines, it's essential we keep up with these changes, ensuring we have the most effective and comprehensive framework for sustainability reporting.
That is why the GRI Standards allow us to incorporate the most current thinking and set the bar across themes as diverse as occupational health and safety, human rights and water stewardship. For example, we are now working to establish a first global standard for reporting corporate taxation. 
Looking to the next 20 years and beyond, I'm confident GRI will continue to be at the forefront of championing ESG transparency, empowering organizations to understand and communicate the impact of sustainability reporting on their business."

Resources
GRI is the independent international organization that helps businesses, governments and other organizations understand and communicate their sustainability impacts. View more on the history of GRI and the GRI Standards.
The public comment period seeking views on the first draft version of the GRI guidelines (G1) was launched in March 1999.
The latest KPMG Survey of Corporate Responsibility Reporting (2017) found that, of those companies reporting on ESG performance, GRI's framework is the most widely used.
The public comment period for a new standard on taxes and payments to governments closed on 15 March. Plans for the standard will now be progressed by an independent, multi-stakeholder expert committee.
More From GRI
Tuesday, January 26, 2021 - 8:00am
Friday, January 22, 2021 - 8:45am
Wednesday, January 20, 2021 - 8:30am