Supporting 500 Students and Closing the Mentoring Gap
Supporting 500 Students and Closing the Mentoring Gap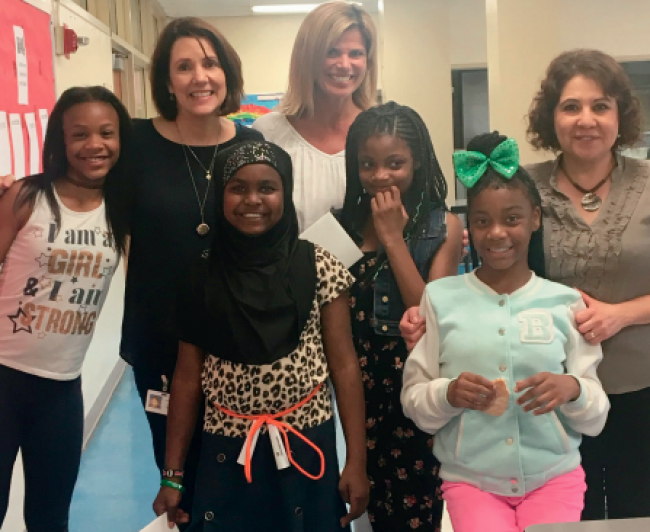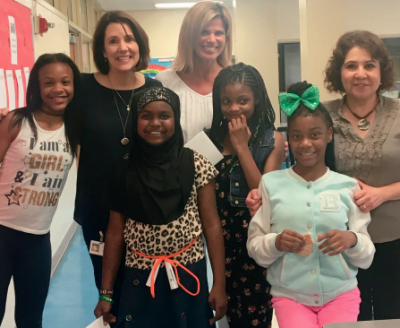 tweet me:
One in three young people grows up without a #mentor outside their family; @Hallmark is working to close the mentoring gap http://bit.ly/34uYyfC #CaringinAction
Thursday, September 12, 2019 - 9:00am
One in three young people grows up without a mentor outside their family. Dr. Derald Davis, assistant superintendent, Kansas City Public Schools (KCPS), refers to this as the mentoring gap in America. 
Hallmark aimed to impact that gap in urban education in 2018 by launching Lunch Buddies to connect students to a support system. Nearly 30 Hallmark employees of varying backgrounds acted as mentors during the lunch hour to provide guidance, encouragement and friendship to elementary school students. 
As KCPS' first corporate partner, Hallmark leveraged previous community experience to help develop and structure the new program. Based on the success of the initial program, KCPS implemented Lunch Buddies in 18 elementary schools throughout their district in August 2018, increasing the overall impact of the program to provide one-on-one mentorship to 500 children. 
"Hallmark has been a terrific partner," said Davis. "Through this program, we've seen a true impact and spurred interest throughout the district. The Lunch Buddies program is better because of Hallmark's involvement. Students with mentors return to class happier, feel encouraged and supported, and engage with the teacher and other students in a positive manner."
Teachers see firsthand the value the program brings. One teacher saw improvement in her student's behavior since the student was matched with a Hallmark Lunch Buddy and another affirmed that her students are more engaged when they know they will see their lunch buddy every week. 
"Our goal is to be a positive role model and motivate these kids to stay in school," said Andrea Gomez, corporate contributions manager, Hallmark Corporate Foundation, and Hallmark Lunch Buddy. "We lift them up in any way we can," she added. In 2019, KCPS has rolled out Lunch Buddies to additional corporate partners and individuals in the Kansas City community to benefit even more students.
"To date, the Lunch Buddies program is making a difference in our community," said Davis. "Mentees have shown increased school attendance, improved grades and improved behavior. We are optimistic about the future of the program based on what we've seen so far and expect to see more great results at the end of the year." 
Read more in Hallmark's Caring in Action Social Responsibility Report.