Strengthening Military Connections
Strengthening Military Connections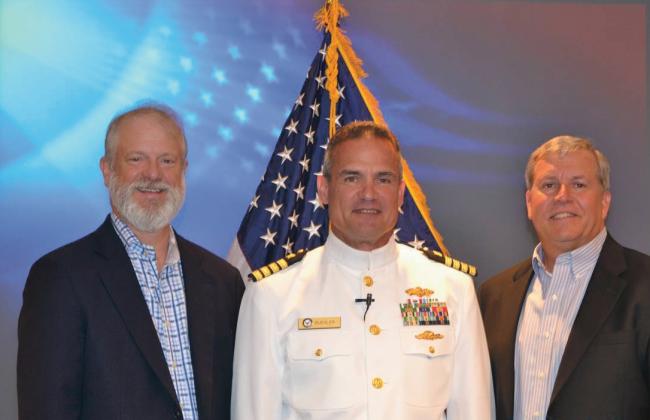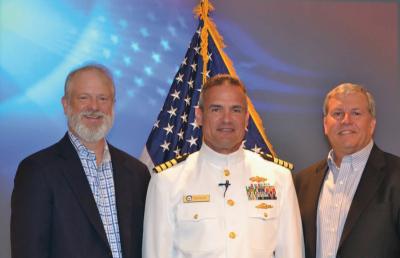 Sunday, August 13, 2017 - 9:15am
Hallmarks' Military Interest Group (MIG) may be the newest Employee Resource Group (ERG) at the company's headquarters in Kansas City, but in its three years it has helped those without a link to the military better comprehend what that connection entails.
"We help Hallmark understand what it means to live that life," says Dave Buehler, MIG chair, who is active in the U.S. Navy reserves.
In 2016, MIG participated in a World War II honor flight, named the Heartland Honor Flight. "They fly World War II vets from the Kansas City area on a one-day, all-expenses paid trip to see the World War II monuments in Washington, D.C.," Buehler explains. "MIG sponsored a card-signing event with the cards addressed to the veterans going on the flights."
Another event MIG supports is a Missing Man Ceremony near Memorial Day. "It's a very poignant and moving ceremony that happens at military installations around the world," explains Buehler. "It is a reminder of those who serve and don't come home. Every year we do it the audience gets larger, and it helps people connect with the true meaning of Memorial Day."
The MIG was also instrumental in a personal event for Buehler. They asked if he would consider having his own promotion ceremony to become a captain in the Navy at Hallmark. This would be an extremely unique occasion as the U.S. military rarely conducts these ceremonies away from their bases. Buehler asked and the U.S. Navy agreed.
"It was a very special day for me," he says. "It was the first time anybody from my family other than my wife has witnessed a promotion ceremony, as my daughter and granddaughter attended. I felt very honored to have Hallmark support me in that way. It enabled my coworkers to get a glimpse into what my life as a military officer is like."
Buehler is proud of working for a company that recognizes the value veterans can bring to a business.
"Veteran unemployment is high. This company gives veterans an opportunity to engage, and Hallmark stands behind people like myself who have military experience. That's a good feeling to have."
Learn more about Hallmark's Corporate Citizenship intiatives here.
Click here to download our 2016 Caring In Action Report.
More From Hallmark Corporation
Thursday, May 28, 2020 - 1:30pm
Wednesday, October 30, 2019 - 9:45am
Monday, October 28, 2019 - 9:20am