Six Educators Share How They Are Using 3D Printing to Teach Their Students
Six Educators Share How They Are Using 3D Printing to Teach Their Students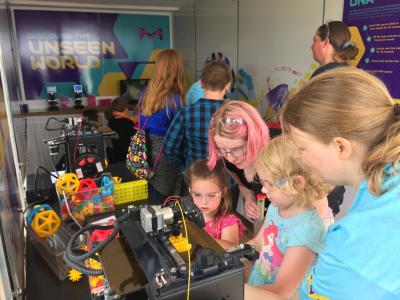 tweet me:
See how @MilliporeSigma is using #3Dprinting inside their #CuriosityCube. @daniel_sherling highlights how this #technology is used to help #SPARKCuriosity in #science. Check it out in @TechGuided: http://bit.ly/2tIDfW9
Friday, June 29, 2018 - 8:30am
Not only is 3D printing radically impacting the manufacturing and industrial sectors, but it is also changing how educators are teaching their students as well. 3D printing is offering educators new ways to explain, teach, and experience different concepts. And, the technology is already being used by teachers all over the world to enhance their lesson plans.
More From MilliporeSigma
Friday, May 22, 2020 - 10:10am
Wednesday, May 20, 2020 - 9:45am
Monday, May 18, 2020 - 1:45pm
Videos from MilliporeSigma