Shifting Workplace Attitudes in Texas
Shifting Workplace Attitudes in Texas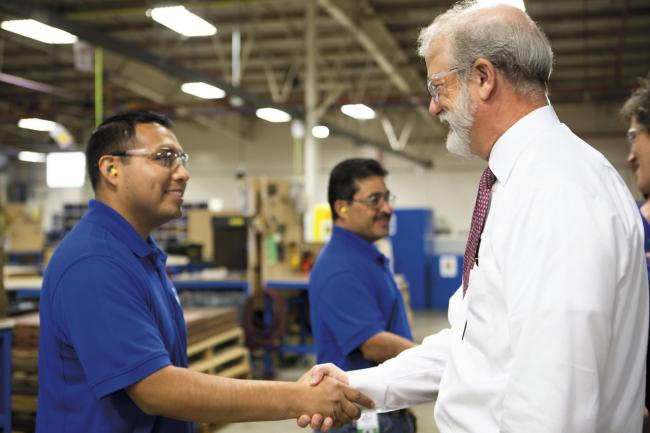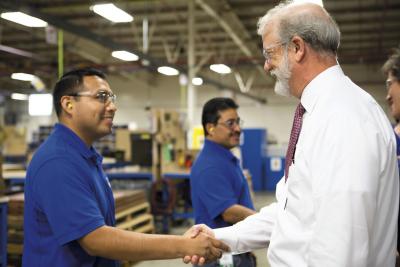 Wednesday, August 16, 2017 - 9:20am
With a population of about 6,000, Center, Texas, is home to one of Hallmark's smaller facilities, Center Fixtures, which supports the Hallmark Greetings and Hallmark Retail businesses. Although it has only 50 employees, it's one of Hallmark's most diverse facilities, with people of color (POC) representing 80 percent of the workforce.
Eleven years ago, the facility created a diversity team to more accurately reflect its employees' different backgrounds and foster an atmosphere of trust and support.
At that time, the management team did not include any POC. Today, all but two members of the management team are POC.
"I remember being so excited to teach my teammates about our differences — I thought if we understood our differences that would bring us closer together," says Ortega
Cartwright, Center production manager. It didn't take long, however, for Cartwright to discover the team members' differences were what separated them. "We switched to focusing on what we had in common," he says. "This meant emphasizing employees' focus on their families, strong faith, desire to add value in their daily tasks, and interest in having fun at work."
Now the facility hosts an annual dinner that has a participation rate of 100 percent. "We quickly discovered food is a universal tool, so we had employees bring foods from their backgrounds and cultures and share the stories behind the dishes," Cartwright says.
Learn more about Hallmark's Corporate Citizenship intiatives here.
More From Hallmark Corporation
Thursday, May 28, 2020 - 1:30pm
Wednesday, October 30, 2019 - 9:45am
Monday, October 28, 2019 - 9:20am