Scooter Talk with Carter Rubin of NRDC
Scooter Talk with Carter Rubin of NRDC
tweet me:
This week's @SeaChangeRadio - @CarterRubin of @NRDC and host @SweetAl try to make heads or tails of how E-Scooters will fit into our urban transport future http://www.cchange.net/2019/01/29/scooter/
Multimedia from this Release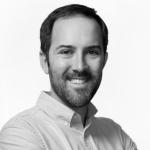 Thursday, January 31, 2019 - 9:25am
The first time you saw a fleet of rent-able electric scooters huddled together on a city sidewalk, what was your reaction? Annoyance at yet another silly transportation trend, hope for a greener way to get around, or perhaps a burning desire to jump aboard? This week on Sea Change Radio, we hear from Carter Rubin of the Natural Resources Defense Council (NRDC). We discuss why some municipalities like San Francisco have banned these E-Scooters, the safety concerns surrounding them, and their estimated carbon footprint. Can electric-assist scooters be an integral part of our clean transportation future, or are they just faddish fun?