Schneider Electric devient partenaire du Global Footprint Network pour repousser la date du Jour du dépassement de la terre
Schneider Electric devient partenaire du Global Footprint Network pour repousser la date du Jour du dépassement de la terre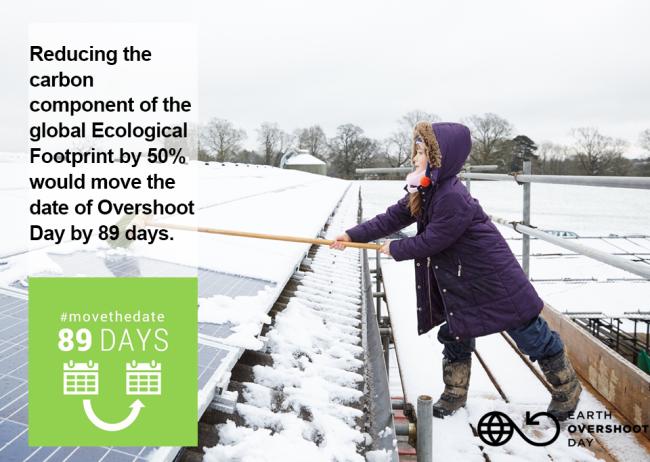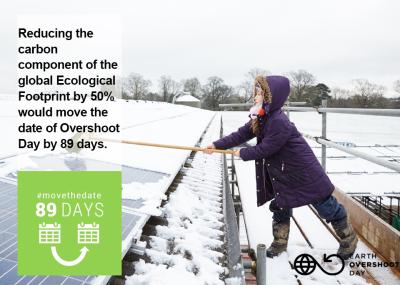 tweet me:
.@SchneiderElec Partners with Global Footprint Network to #MoveTheDate of #EarthOvershootDay http://bit.ly/2xOwHqt @EndOvershoot #SDGs
Summary
Le 2 août 2017, l'humanité a consommé toutes les ressources que la terre peut produire au cours d'une année. Ce jour arrive de plus en plus tôt chaque année. En d'autres termes, l'humanité consomme 1,7 fois plus que la Terre n'est capable de régénérer.
Wednesday, September 6, 2017 - 9:55am
HONG KONG, September 6, 2017 /3BL Media/ -- Schneider Electric et Global Footprint Network ont signé un accord global de partenariat pour encourager l'ensemble des  habitants de la planète à faire reculer la date du Jour du Dépassement Mondiale- #movethedate du terme original en anglais - date à laquelle la demande de l'humanité pour les ressources naturelles annuelles dépasse la capacité de la planète les régénérer au long de l'année.
Schneider Electric, le spécialiste mondial de la gestion de l'énergie et des automatismes et le Global Footprint Network, l'organisme de recherche international qui a développé l'indicateur de l'Empreinte Ecologique, unissent leurs forces pour promouvoir des solutions durables disponibles immédiatement et évaluer leur contribution à faire reculer cette date. L'humanité doit reculer le Jour du Dépassement Mondial de 4,5 jours chaque année, afin de vivre de nouveau en équilibre avec les ressources de notre  planète d'ici 2050.
Global Footprint Network met en évidence quatre domaines de solutions pour repousser la date: les villes, l'énergie, la nourriture et la population. « Un grand nombre de ces solutions sont alignées directement avec les valeurs, les pratiques et les capacités de Schneider Electric, en particulier dans les domaines de l'énergie et des villes. Le partenariat avec Schneider est logique, puisqu'elle est une société dont la stratégie est axée sur sur la création d'un avenir durable », explique Mathis Wackernagel, fondateur et PDG de Global Footprint Network.
Depuis plus de 10 ans, Schneider Electric s'est engagé à réduire l'utilisation des ressources naturelles de ses propres activités et de ses clients:
A travers ses clients, Schneider Electric a contribué à plus de 60 millions de mégawatt heures d'énergie verte et plus de 1,5 mégatonnes de crédits carbone dans plus de 30 pays, incluant des missions de conseil sur une capacité installée de plus de 2,1 gigawatt de production d'énergie éolienne et solaire. La société a également fourni les énergies renouvelables et les crédits carbone pour plus de 8 000 projets certifiés LEED®.
L'entreprise continue sa progression rapide vers son objectif de fin d'année à 9/10 de son baromètre « Planète & Société », tableau de bord de ses actions de développement durable, audité chaque année par une société externe et indépendante.
Notre objectif dans ce partenariat avec le Global Footprint Network est de démontrer qu'il est possible de créer une économie globale compatible avec les limites de la planète et mobiliser les citoyens, les entreprises et les autres gouvernements du monde entier pour aider à repousser la date du Jour du Dépassement Mondial au 31 Décembre, explique Xavier Houot, vice-président pour l'environnement de Schneider Electric.