Sands ECO360 Global Goals
Sands ECO360 Global Goals
Global goals, our targets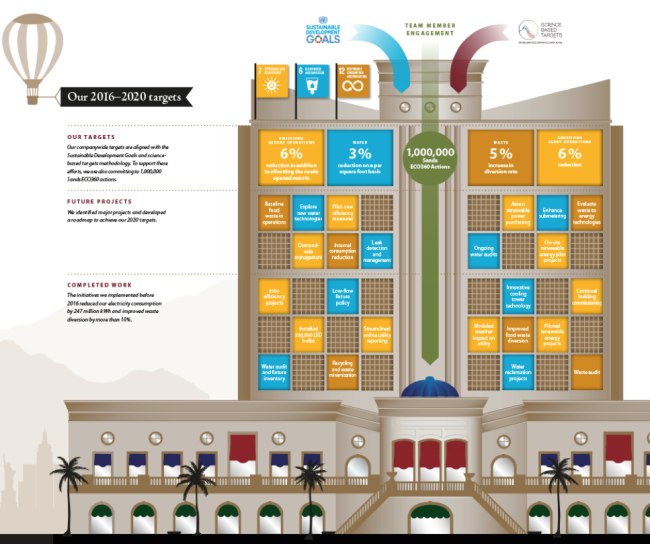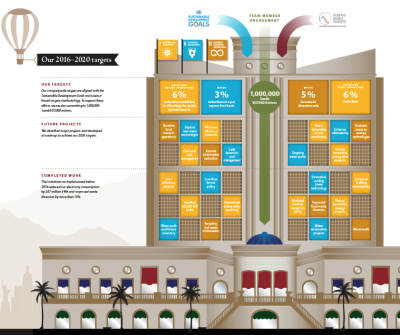 tweet me:
Learn more about @LasVegasSands ECO360 Global Goals http://bit.ly/2vSO4II #EnvironmentalReport
Monday, October 2, 2017 - 8:00am
The world has changed significantly over the past years. Our portfolio is growing and new challenges are emerging, but technology is also creating unprecedented opportunities. Business, government, and the public sector are joining forces on a global agenda for development. Two key developments stand out to us: the UN Sustainable Development Goals and Science Based Targets.
In 2011, we started our first five-year environmental reporting cycle. After publishing the last report of the cycle in 2016, we have now set 2020 performance targets with 2015 as our new baseline. We've stuck to our actionable five-year timeframe, but our targets sit within a 2030 horizon, aligned with the Sustainable Development Goals.
Continue reading the complete Sands ECO360 Environmental Report 2016 here
Watch the Las Vegas Sands ECO360 2016 Report YouTube video to find out more about our 2020 sustainability goals and 2016 achievements
More From Las Vegas Sands
Friday, April 10, 2020 - 12:20am
Monday, April 6, 2020 - 5:20pm
Thursday, March 5, 2020 - 4:15pm