Recycling Initiative Takes Shape at Sands Expo & Convention Center
Recycling Initiative Takes Shape at Sands Expo & Convention Center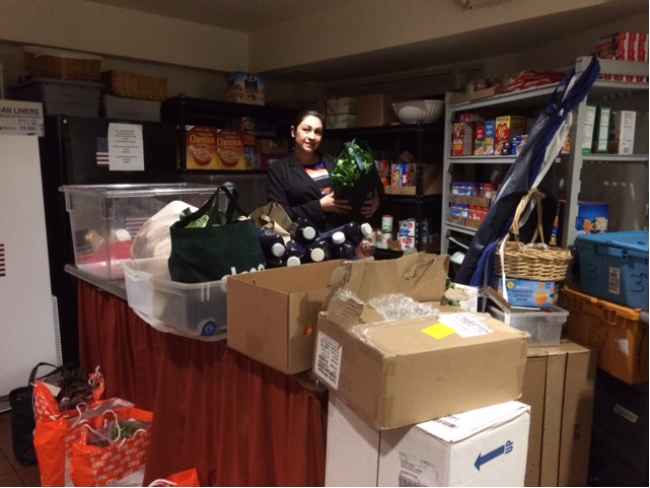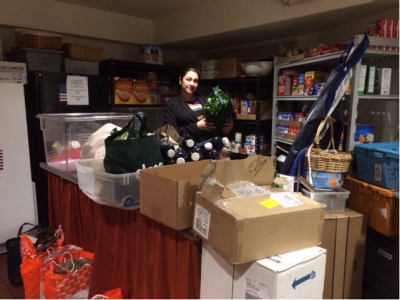 tweet me:
Through the @LasVegasSands #ECO360 program, organizations like Veterans Village receive much-needed donations of kitchen items and leftover food from SandsExpo events http://bit.ly/2Gdbaur @VetsVillageLV
Monday, May 14, 2018 - 11:25am
Las Vegas Sands has long been committed to the impact made on the planet.  Through its sustainability program, Sands ECO360, the company extends its efforts to partnerships internally and externally, and engages Team Members to unite in protecting the planet. For Facilities/Sustainability Manager at Sands Expo, Lorraine Kalyanaprapruit, her focus is on reducing waste and providing Team Members with the knowledge on recycling.      
"Our goal is to improve the processes of our services at Sands Expo," she said.  "Most of the shows we host at the convention center know that we donate their stuff.  We ask them when they leave items behind if we can repurpose them and most are extremely happy to do it.  They don't want to have to take everything back with them.  Mostly we're donating kitchen items and leftover food.  We've been able to fill a lot of pantries here in Las Vegas."
Most food waste goes to Three Square in Las Vegas.  The food is picked-up and then stored at various charities.  Most of the food donated is non-cooled food, vegetables, fruits, canned goods, breads, and any other non-perishables.  When the shows leave, Kalyanaprapruit says there are a lot of items that can be used elsewhere.  Paper, portable furniture and other items left at the conventions booths have been donated to HELP of Southern Nevada, Veterans Village, Shade Tree, Blind Youth Center, Teacher's Exchange and many others. 
"With most partners in the community, I let them know what I have and they accept most of the items," she said.  "We've been able to help Veterans Village store more items in their storage for when someone needs something and also provide furniture for their residents.  We find these great items that are left behind.  Once we are connected with area organizations, then we start the communication of seeing what else they need."
Not too long ago, HELP reached out with a request for towels for their youth facility.  Sandra Wild in Housekeeping assisted and implemented a towel reject project, where housekeeping gathers towels that are no longer presentable for guests, but are otherwise usable.   
"It's a privilege to do this," Kalyanaprapruit said.  "It means a lot to our community to give back and I would never be able to do this on my own.  The team here and our partners are so helpful.  We have Team Members loading trucks and delivering items and we also have partners coming to us to pick up items.  I even deliver items when no one else can do it.  I have been given the authority to donate these items and get it in the right hands.  It's great to know that the right person receives what we donate at their time of need."
To learn more about the ECO360 program, visit the Las Vegas Sands website.
More From Las Vegas Sands
Wednesday, February 5, 2020 - 3:15pm
Monday, February 3, 2020 - 2:35pm
Monday, January 27, 2020 - 4:25pm