Putting the Tech in MedTech
Putting the Tech in MedTech
Molding innovative technologies into modern medical marvels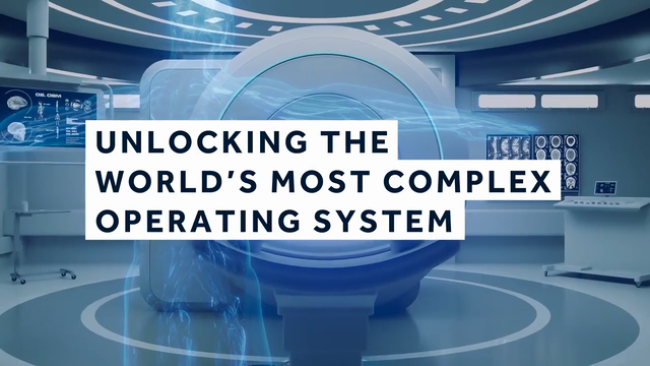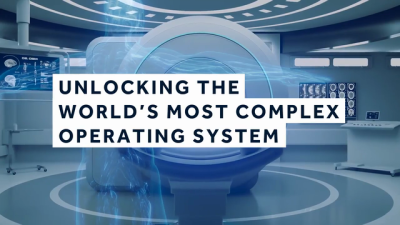 Wednesday, February 17, 2021 - 2:00pm
Making the impossible possible
A pacemaker the size of a large vitamin is "listening" as blood flows from the heart's upper chamber to the lower chamber. When it detects the correct vibration, the tiny, wireless device sends an electronic signal to the lower chamber to sync it with the upper chamber, keeping the heart beating as it should. Two decades ago, such technology sounded like science fiction. Yet today, it is unlocking the world's most complex operating system — the human body. By using tools like artificial intelligence (AI), robotics, and predictive modeling, we are creating a bold new era in personalized medicine, one where technology makes healthcare more efficient, accessible, and equitable. We have seen the future, and it is distinctly digital.
Follow your heart
Frequent medical appointments are a fact of life for most heart patients. But for those with a Bluetooth-enabled pacemaker and an app on their phone, adhering to a remote monitoring regimen is easier than ever. The system, and its link to better clinical outcomes, is earning accolades from both patients and doctors — the renowned Cleveland Clinic just named smartphone-connected pacemakers as one of the top 10 medical innovations of 2021.
Big data, big results
"Science is but a perversion of itself unless it has as its ultimate goal the betterment of humanity." – Nikola Tesla, electrical engineer and inventor
If oil was the commodity that defined the past few centuries, data is the resource that will shape the next. At Medtronic, we're using AI and machine learning to sift through mountains of data and develop the next generation of sensing technologies to power neurostimulators, pacemakers, insulin pumps, and surgical tools. Our smart devices are designed to be smaller, work faster, and help physicians tailor care for patients like never before. For example, our deep brain stimulation (DBS) system is the first of its kind with the ability to sense and record brain signals while delivering therapy to patients with neurologic disorders associated with Parkinson's disease, essential tremor, dystonia, epilepsy, or obsessive-compulsive disorder (OCD). As we look to the not-so-distant future, we see a DBS system that senses brain signals and automatically adjusts stimulation to optimize therapy for patients. Imagine relief for a patient in real-time without any intervention needed. We can.
Building a "Digital Twin"
We can't predict the future. But combining computer models and real-world data, our engineers build virtual representations — or "digital twins" — of devices to predict how they will respond in the human body under various circumstances. That testing capability helps create the most effective medical technology. "When we bring together the mechanistic understanding (of a device) and patient data, we get a much more complete picture about how that device and the patient will co-exist," explains Medtronic Distinguished Scientist Mark Palmer.
Connected tech reduces worry
"Some of the greatest advances in medical technology are unfolding right now at Medtronic." – Geoff Martha, Chairman and Chief Executive Officer, Medtronic
The pressures of parenting begin the day your child is born. When that child is living with a chronic disease like Type 1 diabetes, the concern is only amplified. When Medtronic first introduced the hybrid closed loop system for Type 1 diabetes — which combines insulin pump therapy with continuous glucose monitoring — patients found peace of mind they hadn't known before. Recently approved for use in patients as young as 2, the latest system also provides smartphone connectivity, providing both patients and caregivers regular updates and alerts. And for diabetes patients who rely on multiple daily injections (MDIs), the power of connected care is now theirs too, as a result of the integration of our continuous glucose monitoring system with the only smart insulin pen cleared by the Food and Drug Administration (FDA). Now, patients can view up-to-date glucose readings and dosage information on a single app.
Live more, worry less
Carlos used to wake up every two hours to check his daughter's insulin levels. But after she switched to a Medtronic insulin pump system, the whole family sleeps better at night. Powered by an advanced algorithm, the system automatically delivers insulin based on what his daughter needs. Day or night, Carlos can rely on the pump to help keep her safe. "The technology is amazing. With it, we can focus more on being a family, and less on her diabetes."
New tech, new frontiers
"Our new robotic-assisted surgery platform is designed to deliver the most meaningful solution for surgeons, hospitals, and the central focus of our work, patients." – Megan Rosengarten, President, Surgical Robotics, Medtronic
Already, robots help deliver our packages and clean our homes. Making hard-to-reach places more accessible, robotic systems are likely to become operating room essentials, too. While they don't replace the expertise of surgeons, our current robotic-assisted surgery (RAS) technologies are designed to give surgeons unparalleled access and precision in complex spine and cranial procedures. To expand the benefits of RAS to other surgical specialties, we're developing a new platform for minimally invasive surgeries that combines robotics with next-generation computing, visualization, and AI. The modular system is designed to give clinicians a new way to deliver more predictable, standardized, yet personalized patient care.
Surgical training, on demand
When a surgeon retires, their hospital loses years of valuable expertise. But what if that knowledge could be preserved to teach the next generation of surgeons? Recently acquired by Medtronic, Digital Surgery has digitized more than 200 surgical simulations across nearly 20 specialties. Its mobile app, Touch Surgery™, is used by more than 2.5 million surgeons worldwide and is widely considered a cornerstone of 21st century medical education and training.
What good is technology if you can't share it?
While the future of healthcare is exciting, it's also undeniably complex. To navigate this ever-shifting landscape, healthcare leaders must work together to make sure medical technology gets to the patients who need it most. During the COVID-19 pandemic, we shared the design specifications of one of our ventilators with anyone who wanted them. And when Elon Musk called to ask how he could help, we joined forces with his team at SpaceX to make a critical ventilator component, the proportional solenoid (PSOL) valve. We know the pandemic will end someday, but a collaborative spirit must always prevail.
Diagnostics, delivered to your door
From gifts to groceries, shoppers count on Amazon to deliver life's essentials to their door. Patients value convenience in healthcare, too, so we're partnering with Amazon on a pilot program for at-home diagnostic procedures. Delivered directly to the patient, an ingestible capsule equipped with a miniature camera helps identify conditions like iron deficiency anemia (IDA) and Crohn's disease. Data is transferred to the cloud, where GI physicians download the video to inform a diagnosis.
Technology has evolved, and so have we
Predicting the future is never easy, but here's what we do know: pioneering new technologies will lead us to a better tomorrow. At Medtronic, our engineers and scientists are among the brightest minds in the world and are working together in new ways to unlock and accelerate the potential the latest digital technologies hold. We may not know what the future holds just yet, but we're committed to building a better way forward, starting now.