The Power of Sustainability Partnerships
The Power of Sustainability Partnerships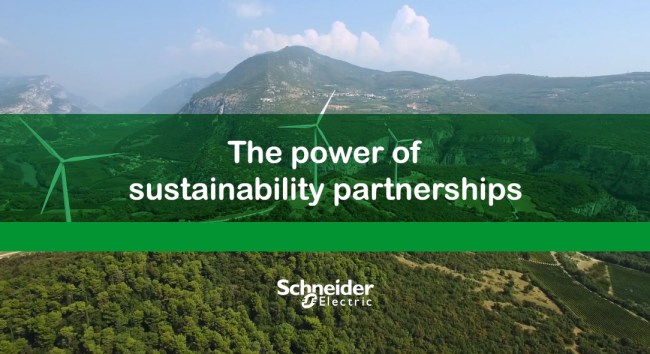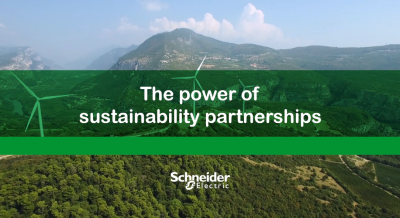 tweet me:
Here's how @SchneiderElec is harnessing the power of partnerships to ensure a more #sustainable energy future. http://bit.ly/2nk8uXZ #LifeIsOn #SDG #RE100 via @CNBC
Friday, September 27, 2019 - 12:35pm
Sustainability partnerships for renewable energy and zero waste
The development of renewable energy is one of the most important goals of sustainability partnerships. In fact, it has prompted a global corporate leadership initiative called RE100. More than 170 companies have joined RE100, and they are committed to achieving 100% renewable electricity – massively increasing the demand for clean power and the momentum for sustainability.
Co-innovation and creation with customers is essential for advancing change, and Schneider Electric is helping to push the boundaries. By working with utilities such as Enel to integrate renewables on the grid, as well as energy end-users such as Deloitte, which boasts the world's most sustainable office building, Schneider is realizing the sustainability benefits of achieving global grid parity.