Plants of the Future: Sustainable Food Processing from Beginning to End
Plants of the Future: Sustainable Food Processing from Beginning to End
Smithfield Foods—achieving the ultimate in sustainability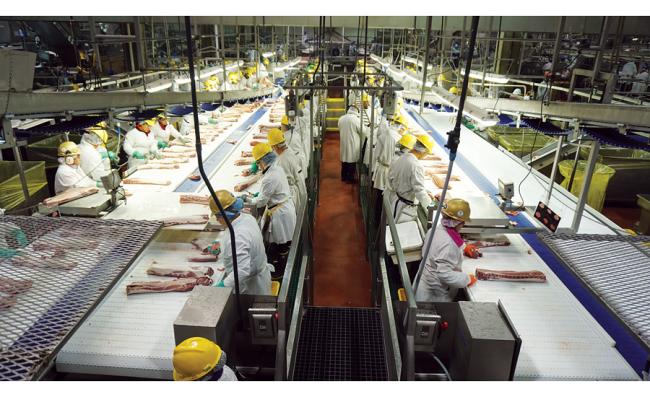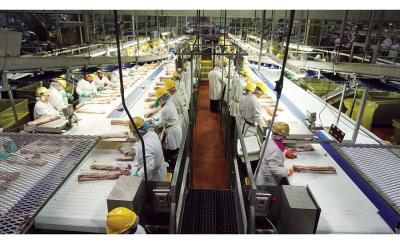 tweet me:
.@SmithfieldFoods featured as a "Plants of the Future" and highlighted plans to upgrade the Tar Heel, NC distribution facility, and the cardboard recycling efforts at Smithfield Foods's Middlesboro, KY plant. via @RandFF http://bit.ly/2zbjLdG
Wednesday, January 3, 2018 - 8:25am
Food safety and quality are pillars to Smithfield Foods' sustainability program. That's why the third installment of its sustainability report showcases its commitment to producing safe, quality food. 
"Our report includes multiple case studies," says Bill Gill, assistant vice president of sustainability for the Smithfield, Va.-based company. "The 'Inside a Smithfield Food Laboratory' case study offers readers a scientific look into our in-house food safety research lab. Our laboratory tests, validates and evaluates the latest in food safety technologies."
In 2016, Smithfield Foods invested $20 million to upgrade refrigeration, cleaning and sanitation systems, physical integrity maintenance of facilities and the installation of new product and environmental testing equipment. 
Smithfield Foods also announced plans to upgrade its Tar Heel, N.C., distribution facility to include blast cell cold storage capabilities that will increase the facility's capacity by 140 million pounds. 
As far as green food processing, Smithfield Foods continues to make progress toward the following goals—10% water reduction, 10% waste reduction and 5% energy reduction, as well as reduce greenhouse gas emissions 25% by 2025. 
More From Smithfield Foods
Wednesday, June 24, 2020 - 9:45am
Wednesday, April 22, 2020 - 10:45am
Tuesday, April 21, 2020 - 10:05am