The Pivotal Role Employee Giving, Volunteering, and EAF Programs Play in Regards to Workforce Diversity and Inclusion, Social Justice, and Natural Disasters
The Pivotal Role Employee Giving, Volunteering, and EAF Programs Play in Regards to Workforce Diversity and Inclusion, Social Justice, and Natural Disasters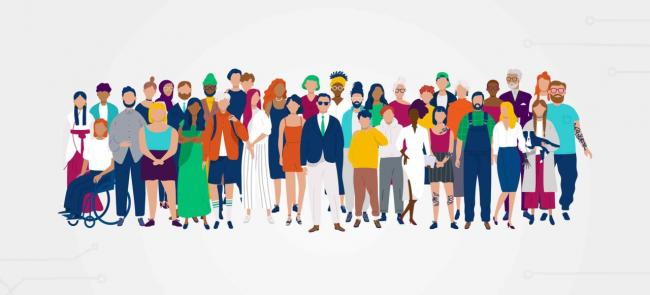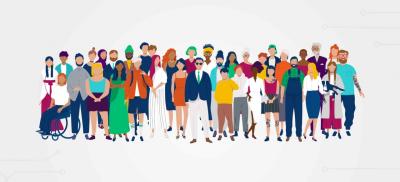 tweet me:
.@Amercharities: The pivotal role employee giving, volunteering, and EAF programs play in regards to workforce diversity and inclusion, social justice, and natural disasters. http://impact.ac/3qNP2hC
Friday, March 19, 2021 - 2:50pm
We recently released a guide and video recording to help employers start, expand, or outsource their employee assistance fund programs. And it's free—download it here.  
We also took time with America's Charities president and CEO Jim Starr to reflect on how we saw employers and their employees step up to help one another and the community throughout the pandemic in a recent blog post here.
We know that you may not have time to read the full blog post, so we'll be discussing the core elements of what we learned in bite-size chunks here throughout the next couple weeks.
+++
In addition to the pandemic, 2020 was another record-breaking year of natural disasters. On top of that, with a national reckoning on issues of race, social justice, and policing, how did employers react? What kind of role are employee giving, volunteering, and EAF programs playing in regards to workforce diversity and inclusion, social justice, and the rapidly increasing number of natural disasters?
When it comes to addressing systemic racism and solving for the disproportionate impact COVID-19 and natural disasters have on BIPOC communities, the workplace provides a unique opportunity for making long-term social change.
Solving these inequities will not happen overnight, but our collective strength is the anchor to building a safe, just, and dynamic society that truly embraces diversity, equity, and inclusion.
The killings of George Floyd and Breonna Taylor catapulted racial justice issues to the forefront of the national stage last summer, and consumers demanded that brands not only speak out against racial injustice and systemic racism but also use their marketing dollars to advocate for racial equality and to educate the public on the issues. The same has been true for employers – especially when looking at expectations from Millennials and Gen Z who make up a significant portion of the workforce now. In addition to taking action in support of Black Lives Matter, employees from those generations want their employers to join them in walking the walk; not just paying lip service.
In addition to reviewing internal business policies surrounding diversity and inclusion, employers should also consider how employee giving and volunteering can play a role. By offering employees paid time off to volunteer, you can empower employees to contribute their skills and voice to advocacy efforts that advance the goals of racial justice and equality. Additionally, through programs like dollars-for-doers where the company commits to granting money to nonprofits where employees volunteer, employers can further amplify their commitment to employees and nonprofits fighting for equality, equity, and justice. A similar approach to dollars-for-doers is to match employee donations through employee giving.
In the wake of last summer's events, we had a number of existing and new clients approach America's Charities' team about launching matching gift and fundraising campaigns focused on social justice, and those campaigns generated about $1.2 million for that cause within a few short months. One of the employers we work with had been wanting to launch an employee giving program for years. After listening to their employees' interest and passion for social justice, they decided to pilot their program with a special matching gift campaign featuring charities dedicated to advancing civil rights, creating educational opportunities, fighting racism, and addressing social inequality. Now, a year later, we're working with that company to expand their program with even more charity choices and additional ways to give. Another large client of ours decided to hold a social justice, diversity, and inclusion campaign that aligned with a specific cause they support: STEM. Their campaign supported three charities that provide STEM education and scholarship programs specifically dedicated to expanding educational access for students of diverse backgrounds. Another interesting example is from one of our clients who recognized that many of their employees already had shown support towards social justice causes. So in addition to holding a campaign where the company offered a 2-to-1 match for new donations made to charities focused on the social justice cause, the employer also committed to retroactively apply that double match to any eligible donations employees had already made earlier in that year in the months before the campaign.
+++
Want to read the full article? Click here.
More From America's Charities
Tuesday, April 13, 2021 - 12:30pm
Tuesday, April 6, 2021 - 12:25pm