Pilot Program Bringing Regenerative AG To 3 Dairies
Pilot Program Bringing Regenerative AG To 3 Dairies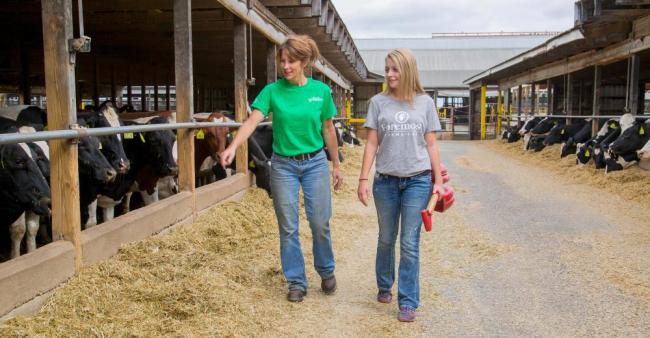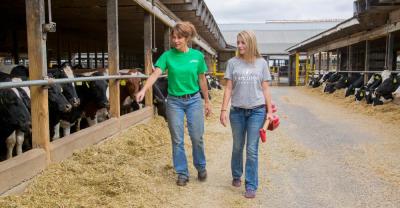 tweet me:
For #RegenerativeAgriculture to be successful, it must be economically viable for farmers to help build operational & financial resilience, says @GeneralMills. The company has launched a pilot program to bring #RegenerativeAg to 3 dairies: https://bit.ly/35rEXjr via @farmdaily
Thursday, September 10, 2020 - 11:00am
Every three months at the VanOeffelen Dairy Farm in Conklin, everyone involved with the business — from breeders and nutritionists to their co-op and their veterinarians — gathers for a candid and all-encompassing roundtable discussion. 
"We sit back and look at the good, bad and ugly every quarter and brainstorm how to reduce costs, improve efficiencies and increase profitability, while striking a better balance personally and professionally with animal health, soil quality and water quality," says Cortney VanOeffelen, one of four sisters who took over the 1,150 milking cow operation after their dad died in 2016.
This holistic approach was one of the reasons the dairy was chosen for a General Mills three-year pilot program to help growers try out regenerative agriculture practices. The goal is to implement farming and grazing practices customized to each farm that, among other benefits, seek to rebuild soil organic matter and restore degraded soil biodiversity, resulting in both carbon drawdown and improved water quality.
More From General Mills
Tuesday, September 22, 2020 - 2:00pm
Tuesday, September 22, 2020 - 10:05am
Monday, September 21, 2020 - 4:00pm