Paul Wheaton Pt. II: Permaculture Gardening
Paul Wheaton Pt. II: Permaculture Gardening
tweet me:
This wk's @SeaChangeRadio - "Paul Wheaton Pt. II: Permaculture Gardening" https://www.cchange.net/2020/07/14/paul/
Multimedia from this Release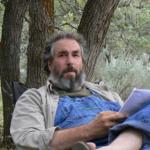 Thursday, July 16, 2020 - 9:25am
As you're spending more time at home, and hanging out in the back yard or porch more than usual, are you noticing an urge to plant things? Apparently you're not alone as there are multiple reports of a COVID-inspired surge in home gardening. Millions of Americans are rolling up their sleeves and digging into the earth. This week on Sea Change Radio, the second half of our discussion with author and permaculturalist Paul Wheaton. We discuss his unique and innovative approach to growing and cultivating plants, which he outlines in his book, "Building A Better World In Your Backyard." He describes ways to enrich your garden's soil naturally and affordably all while reducing your carbon footprint and water usage.